Priyanka Nag: Maker Party Bhubaneshwar
Last weekend I had a blast in Bhubaneshwar. Over two days, I was there at two different colleges for two Maker parties.
Saturday (23rd August 2014), we were at the
Maker Party at
Maker Party at
We kept the tracks interactive and very open ended. On both days, we did cover the following topics:
Introduction to Mozilla

Mozilla Products and projects

Ways of contributing to Mozilla

Intro to Webmaker tools

Hands-on session on Thimble, Popcorn and X-ray goggles and Appmaker
Both days, we concluded our sessions by giving away some small tokens of appreciation like e T-shirts, badges, stickers etc, to the people who had been extra awesome among the group. We concluded the awesomeness of the two days by cutting a very delicious cake and fighting over it till its last pieces.
Cake.....
Bading goodbye after two days was tough, but after witnessing the enthusiasm of everyone we met during these two events, I am very sure we are going to return soon to Bhubaneshwar for even more awesomeness.
A few people who are two be thanked for making these events sucessful and very memorable are:
Sayak Sarkar, the co-organizer for this event.
Sumantro, Umesh and Sukanta from travelling all the way from Kolkata and helping us out with the sessions.
Most importantly, the entire team of volunteers from both colleges without whom we wouldn't havebeen able to even move a desk.
 p.s - Not to forget, we did manage to grab media's attention as well. The event was covered by a local newspaper.
The article in the newspaper next morning
[Source: Planet Mozilla]
Priyanka Nag: Mozilla and WeTech Women's Maker Party, Delhi
Well, I love the name
Larissa
came up with for today's event. It is kind of a little long but defines the event best - "Mozilla and WeTech Woman's Maker Party".
We had landed in Delhi on the 22nd of July 2014 and as Larissa defines it, Delhi was indeed a 'steam sauna'. We did spend most of that day going around and visiting a few famous places like the Red Fort, the India Gate, Parliament house etc. In the evening, we did meet the local Mozillians in Delhi. Well, it was an informal meeting of all Mozillians, talking all '
sh!t mozillians say
' ;)
23rd morning began with all excitement. It was a small crowd, but a really awesome crowd in that conference room. Right from the introduction session, we could feel the high intellectual capabilities these young ladies were filled with. After a small game of spectrogram, we immediately moved to introduce Mozilla as an organization as well as all the Mozilla projects. To my surprise, most of the participants already knew about Open Source and had a fair idea about Mozilla. To my greater surprise, all of our participants had used Firefox at some point of time (even if it was not their default/regular browser). It was thus easy to introduce the different Mozilla projects and contribution pathways to them.
Serious hacking in progress...
The confidence these dynamic ladies did showcase was beyond appreciation.
One thing each person in the room agreed to was - "being a woman in technology is indeed tough". But these girls were ready to face the tough world and fight it out for themselves!
Post lunch, we got to some webmaking. So much hacking, so much remixing...it was tough to believe that many of these people were "not from a technical background".
Some of the awesome makes can be found listed on this
spreadsheet
.
Well, it goes beyond saying that these superstarts definitely deserved some awards for their awesomeness and thus, we did give them some webmaker badges.
Very few events have given me the happiness of being able to convert almost all participants into Mozillians and this was one of those rare ones.
The awesome woman Webmakers of Delhi :)
[Source: Planet Mozilla]
Karl Dubost: Monitoring Web page differences on a long term with screenshots
Hallvord has created a very nice system for testing regressions automatically. The results are displayed on Are We Compatible Yet?. I had explained in a blog post how to add or fix tests there.
I was reading yesterday another type of large scale testing for link rot on the UK Web. They share some of the challenges we meet in terms of guessing if the Web page has changed or not meaningfully. It's a very interesting read. They try at a point to determine if something is similar or dissimilar. Here what they say.
The easy case is when the content is exactly the same – we can just record that the resources are identical at the binary level. If not, we extract whatever text we can from the archived and live URLs, and compare them to see how much the text has changed. To do this, we compute a fingerprint from the text contained in each resource, and then compare those to determine how similar the resources are. This technique has been used for many years in computer forensics applications, such as helping to identify 'bad' software, and here we adapt the approach in order to find similar web pages.

Specifically, we generate ssdeep 'fuzzy hash' fingerprints, and compare them in order to determine the degree of overlap in the textual content of the items. If the algorithm is able to find any similarity at all, we record the result as 'SIMILAR'. Otherwise, we record that the items are 'DISSIMILAR'.
I remember in the past for a talk I had given about quality on how to use selenium to take screenshots at different stages of the development and check if the rendering was the same. One way to evaluate the differences is to create a comparison of the images by first taking a screenshot
from

 

selenium

 

import

 

webdriver




browser

 

=

 

webdriver

.

Firefox

()




browser

.

get

(

'

http

:

//www.mozilla.org/')




browser

.

save_screenshot

(

'

moz

-

home

.

png

'

)




browser

.

close

()



And then, if you get multiple screenshots of the same page, to compare two images. Such as the reference image and the new screenshot:
def

 

diff_ratio

(

screen_ref

,

 

screen_new

)

:


    

s

 

=

 

difflib

.

SequenceMatcher

(

None

,

 

s1

,

 

s2

)


    

return

 

s

.

quick_ratio

()



SequenceMatcher is a tool for comparing pairs of sequences of any type and quick_ratio return an upper bound on .ratio() relatively quickly, which is a measure of the sequences' similarity (float in [0,1]). Just to give an example of the type of results.
import

 

difflib




a

 

=

 

'

Life

 

is

 

a

 

long

 

slow

 

river

.

'




b

 

=

 

'

Life

 

is

 

among

 

slow

 

rivers

.

'




s

 

=

 

difflib

.

SequenceMatcher

(

None

,

 

a

,

 

b

)




s

.

quick_ratio

()




# returns 0.9230769230769231




s2

 

=

 

difflib

.

SequenceMatcher

(

None

,

 

a

,

 

a

)




s2

.

quick_ratio

()




# returns 1.0



So if the images are quite similar it will return a number close to 1.
And For Web Compatibility Issues?
Most of our use cases are Web sites not sending the right version of the Web site, such as desktop content instead of the mobile version. So I was wondering if we could have a very quick check which would involve less human checking during our surveys of sites for certain countries.
One possible challenge (among maybe many) is Website relying heavily on advertisements and sending different images. In this case, the site would be different even if sending the same version.
Another one is press Web sites, changing the content of the home page quite often.
Maybe it's worth testing. Maybe we would get an acceptable ratio.
Addendum
I had forgotten but Hallvord did that already for quickly selecting the screenshots which were worth testing. He added:
I suppose we could explore stuff like hashing all the CSS code included in a page and compare hashes to find different styling. Although my next project is going to be using Compatipede 2, finding all the elements in a DOM that are styled with -webkit- properties or values, then generate XPath identifiers or JS to locate the same element and see if it has equivalent styles when the page loads in a different rendering engine.
Otsukare.
[Source: Planet Mozilla]
Christian Heilmann: Removing private metadata (geolocation, time, date) from photos the simple way: removephotodata.com
When you take photos with your smartphone or camera it adds much more to the image than meets the eye. This EXIF data contains all kind of interesting information: type of device, flash on or off, time, date and most worrying – geographical location. Services like Flickr or Google Plus use this data to show your photos on a map, which is nice, but you may find yourself in situations where you share images without wanting to tell the recipient in detail where and when they were taken.
For example the photo of me here:
Doesn't only tell you that I am not sure about this shirt, but also the following information:
GPS

InfoIFDPointer: 462
Model: Nexus 5
ExifIFDPointer: 134
YCbCrPositioning: 1
YResolution: 72
ResolutionUnit: 2
XResolution: 72
Make:

LGE

ApertureValue: 3.07
InteroperabilityIFDPointer: 432
DateTimeDigitized: 2014:10:19 16:06:20
ShutterSpeedValue: 5.321
ColorSpace: 1
DateTimeOriginal: 2014:10:19 16:06:20
FlashpixVersion: 0100
ExposureBias: 0
PixelYDimension: 960
ExifVersion: 0220
PixelXDimension: 1280
FocalLength: 1.23
Flash: Flash did not fire
ExposureTime: 0.025

ISO

SpeedRatings: 102
ComponentsConfiguration: YCbCr
FNumber: 2.9

GPS

ImgDirection: 105

GPS

ImgDirectionRef: M

GPS

LatitudeRef: N

GPS

Latitude: 59,19,6.7941

GPS

LongitudeRef: E

GPS

Longitude: 18,3,35.5311

GPS

AltitudeRef: 0

GPS

Altitude: 0

GPS

TimeStamp: 14,6,10

GPS

ProcessingMethod:

ASCIIFUSED

GPS

DateStamp: 2014:10:19
I explained that this might be an issue in the case of nude photos people put online in my TEDx talk on making social media social again and showed that there is a command line tools called EXIFtool that allows for stripping out this extra data. This article describes other tools that do the same. EXIFtool is the 800 pound gorilla of this task as it allows you to edit EXIF data.
As a lot of people asked me for a tool to do this, I wanted to make it easier for you without having to resort to an installable tool. Enter removephotodata.com
This is a simple web page that allows you to pick an image from your hard drive, see the data and save an image with all the data stripped by clicking a button. You can see it in action in this screencast
Under the hood, all I do is use Jacob Seidelin's EXIF.js and copy the photo onto a CANVAS element to read out the raw pixel data without any of the extra information. The source code is on GitHub.
The tool does not store any image data and all the calculations and information gathering happens on your computer. Nothing gets into the cloud or onto my server.
So go and drag and drop your images there before uploading them. Be safeŽ out there.
[Source: Planet Mozilla]
Nicholas Nethercote: Firefox OS phones on sale in Australia
Firefox OS phones are now on sale in Australia! You can buy a ZTE Open C with Firefox OS 1.3 installed for $99 (AUD) at JB Hi-Fi. (For non-Australian readers: JB Hi-Fi is probably the biggest electronics and home entertainment retailer in Australia.)
Australia's not the ideal market for the current versions of Firefox OS, being a  country where a large fraction of people already use high-end phones. But it's nice that they're easily available
[Source: Planet Mozilla]
Mozilla Reps Community: New council members – Fall 2014
We are happy to announce that four new members of the Council have been elected.
Welcome San James, Ankit, Luis and Bob! They bring with them skills they have picked up as Reps mentors, and as community builders both inside Mozilla and in other fields. A HUGE thank you to the outgoing council members – Guillermo Movia, Sayak Sarkar, Nikos Roussos and Majda Nafissa. We are hoping you continue to use your talents and experience to continue in a leadership role in Reps and Mozilla.
The Mozilla Reps Council is the governing body of the Mozilla Reps Program. It provides the general vision of the program and oversees day-to-day operations globally. Currently, 7 volunteers and 2 paid staff sit on the council. Find out more on the ReMo wiki.
Congratulate new Council members on this Discourse topic!
[Source: Planet Mozilla]
Curtis Koenig: Curtis Report 2014-10-17
This week was a real grab bag of stuff starting and stopping and interruption that kept me all over the place.
I'm particularly happy to see the python learning group starting the week of 2014010-20 and I feel like the work for my local Mozillians and KitHerder is getting closer to done. I spent all day Fri working out install issues with KitHerder with the developer (thanks WiredCrow for all the help).
local Mozillians working
Announced Python learning group
Working on more details and bits for next weeks launch
SecChamps Report
vendor review
SeaSponge video feedback
EME research
EME PTR setup
KitHerder wrangling / install
Meetings
Mon
Tue
SecAutomation
Cloud Security Team Meeting
Wed
MWoS team meeting
Web Bug Triage
Thu
Sec Open Mic
Community Building Team
1:1
[Source: Planet Mozilla]
Jet Villegas: The Graphical Web (conference video)
I occasionally accept invitations to speak at conferences and events. Here's the video from my recent talk at The Graphical Web in Winchester, England. I discuss how and why I now work on Web Platform Rendering, and how disruptive innovations are enabled by seemingly mundane key technologies that bridge gaps for developers and audiences.
[Source: Planet Mozilla]
Soledad Penades: A VERY BELATED Mozilla Festival 2013 post
Note: I started writing this past year after the festival finished, and then I went heads down into an spiral of web audio hacking and conferencing and what not, so I didn't finish it.
But with the festival starting this Friday, it's NOW OR NEVER!
Ahead with the PUBLISH button!

~~~
(AKA #MozFest everywhere else)
MozFest finished a week almost a year ago already, but I'm still feeling its effects on my brain: tons of new ideas, and a pervasive feeling of not having enough time to develop them all. I guess it's good (if I manage it properly).
I came to the Festival without knowing what it would be about. The Mozilla London office had been pretty much taken over by the Mozilla Foundation guys from all over the world who were doing their last preparations in there. Meeting rooms were a scarce resource, and one of them was even renamed as "MF WAR ROOM", until someone came next day and re-renamed it as "MW PEACE ROOM". So, it was all "a madhouse", in Potch's words, but amicable, friendly chaos after all. Hard to gather what the festival would consist of, though. So I just waited until Friday…

Friday
Well, saying that I waited wouldn't be true. I wasn't sitting, arms crossed. I was furiously stealing sleep hours to finish a hack that Dethe Elza (from Mozilla Vancouver, and curator for the Make the web physical track) had asked me to bring and present at the Science Fair on Friday.
My hack, HUMACCHINA, briefly consisted on using my QuNeo to control an instrument running on the browser, with Web Audio. I will talk about more technicalities in a future post, but what interests me here is the experience of presenting my creation to people on a fair. It was quite enlightening to observe how people react to the unknown and how they interpret what is in front of them according to their existing knowledge. Granted, my experiment was a little bit cryptic, specially if you were not a musician already (which would give you some hints), and it was hard to even listen to the music because of the noise in the environment, but still most people seemed to have fun and spent a while playing with the pads, others were puzzled by it ("but… why did you do this?") and finally others were able to take the QuNeo out of its current preset and into another (wrong) one by just pressing all the buttons randomly at the right times (!!!). I'm glad I noticed, and I'm even gladder than I had programmed a test pattern to ensure everything was properly setup, so I could reset it and ensure all was OK before the next person came to the booth.
The sad part of this is that… I couldn't get to see any other of the booths, so I missed a great lot. You can't have it all, I guess.
At some point I was super tired, first because it was the end of a long day (and week!) and second because explaining the same thing over and over again to different people is not something I do every day, so I was exhausted. I decided to call it a day and we went for dinner to a nearby place… where we happened to find a sizeable amount of Mozillians having dinner there too. So we all gathered together for a final drink and then quickly rushed before the last tube left.
Saturday
I couldn't be on time for the opening, but as soon as I arrived to Ravensbourne College I dashed through to the "Pass the App" session that Bobby Richter was running and had asked me to join. I, again, had not much of a clue of how it would develop. He paired me with a startup who's trying to crowdsource custom built prosthetic parts for children in need, and we set up to prototype ideas for an app that could help them get to their goal. I think I should have drank a couple litres of coffee before joining this session, but although I wasn't in my best shape, I think we did good enough. We came up with a mockup for an app that would use a futuristic hypothetical AppMaker to start with some sort of template app that parents could customise to describe their children's needs, and then generate an app that they could then upload to a Marketplace and use that Marketplace payment features to fund the goal. It was fun to draw the mockup at giant scale and just discuss ideas without going technical for a change!
Some people stayed to try to build a demo for Sunday, but I was honest with myself and declined building any hack during the event. I know that after a few hours of hacking while many other activities were happening, I would be hating myself, at the end of the week-end I would hate everyone else, and on Monday I would hate the whole universe. Or worse.
I ended up chatting with Kumar, who's actually worked on the payments system in the Firefox Marketplace, and then Piotr (of JSFiddle fame) showed up. He had brought his daughter–she had been translating WebMaker into Polish first, and now she was happily designing a voxel based pig using Voxel painter under the careful supervision of Max Ogden. Behind us, a whole group of tables were covered with the most varied stuff: plasticine, a water-colour machine, lots of Arduinos, sensors and wires, Makey makey pseudo joysticks, and whatnot.
It was also time for lunch, so we grabbed some sandwiches carefully arranged in a nearby table. They also were yummy! But I was totally yearning for a coffee, and a social break, so I popped out of the building and into the O2 for some sugary coffee based ice cream. Back into the College, I got a tweet suggesting me I visit the Makers Academy booth, which I did. It was interesting to know about their existence, because I get many questions about where to learn programming in a practical way, and I never know what to answer. Now I think I'd recommend Makers Academy as their approach seems quite sensible!
Then I decided that since I was on the ground floor, I could just as well try to visit all booths starting from that floor and work my way upwards. So I went to the Mozilla Japan booth, where I had quite a lot of fun playing with their Parapara animation tool. Basically you draw some frame-based animation in a tablet, which gets saved into an SVG image. This is then played in several devices, moving along a certain path, and it seemed as if the character I drawn was travelling around the world. Here it went crossing Tower Bridge, then on the next device he would be crossing Westminster Bridge… all the way until it reached Mount Fuji. (Here's a better explanation of how Parapara works, with pictures)
I was also really honoured to spend some time speaking with Satoko Takita, better known as "Chibi". She worked for Netscape before, of all places! She's a survivor! But today, she humbly insisted, "she's mostly retired". She was also super kind and helped me de-Mac-ify my laptop with a couple of vinyl stickers in vivid orange. Now when the lid is open, an orange dinosaur glows inside the apple. Gecko inside!
After saying "arigato" many times (the only word I can say in Japanese… but probably a very useful one), I tried to continue my building tour. I tried to enter the first huge room which resembled a coffee place but it was so thriving with activity that it was impossible to get past the first meters. Also, I found Kate Hudson too, which I hadn't had time to speak to during the Science Fair. She had to buy a SIM card, so we ventured out to the O2 shop. Something funny happened there. She was wearing a "Firefox" hoodie, and the guy in the shop asked her if she worked for Firefox. I was looking at the whole scene, partly amused because of my anonymous condition (I wasn't wearing any branded apparel), and partly intrigued as to how the thing would end.
She started explaining that she actually worked for Mozilla… but then the guy interrupted her, and said that Internet Explorer was the best browser. He was a real-life troll! But Kate wouldn't shut up–oh no! Actually it was good that she was the one wearing the hoodie, because she was taller and way more imposing than the troll (and than me! ha!). So she entered Evangelist Mode™ and calmly explained the facts while the other guy lost steam and… he finally left.
After the incident, we went back to the college, and up to the Plenary area, where the keynotes would be held. But it was still early, so I used that time to make a few commits (I have a goal of making at least one small fix every day), since I hadn't made anything productive yet.
The keynote speakers were sort of walking/rocking back and fro behind the stage, rehearsing their lines, which was a curious insight since that is not something you get to see normally. It was also quite humanising–made them approachable. In the meantime, we logged into chat.meatspac.es and said "hi" to my team mate and former MozToronto office resident, Jen Fong (she's now in Portland!).
Finally the keynotes started, live broadcasted by Air Mozilla. Mitchell Baker's keynote was quite similar to her summit's keynote. Camille's speech had a few memorable quotes, including the "some people have never done homework without the web", and "people often say that democracies are like plumbing, because you only care about plumbing when there are really bad smells… We are the plumbers of the Information Society".
After her, Dethe himself got up on stage to show Lightbeam, a project that displays in a graphical way the huge amount of information that is "leaked" when you visit any given website. There was a most unsettling moment, when somebody sitting behind me said "Oh wow I never realised this was happening while I browsed!". That was a moment of tension, and of revelation–people really need to understand how the web works; hopefully Lightbeam and similar tools will help them.
The co-founder from Technologywillsaveus gave us a tour about their products, and what they had learnt while building and marketing them, and although it seemed interesting, my brain was just refusing to accept any more information :-(
After that–MozParty! We went to a pub in (guess where…) the O2, where the party would happen. Somebody was livecoding visuals and music with livecodelab, but I couldn't see who or where he was. At some point we went for dinner, and although the initial intention was to go back, we ended up retreating home as the first day had been quite exhausting!
Sunday
I think my brain was still fried when I woke up. Also, I was super hungry, almost to the point of being "hangry" (an invented word I had learnt about on Saturday), so –unsurprisingly– my feet brought me to the usual breakfast place. After a flat white and an unfinished "French Savoury Toast" (because it was massive) I was so high on sugar that I could say I was even levitating some centimeters over the floor. I took the tube in Victoria–gross error. The platform was crowded with people dressed as comic characters and tourists dressed as English souvenirs (basically: Union Jack-themed apparel), and I mildly cursed myself for taking the tube in Victoria instead of walking to any of the other nearby stations. Only mildly, because I was under the effects of a sugar kick, and couldn't really get angry. At least, not for a few more hours.
When I arrived, the opening keynote was finishing. Way to start the day! I had decided to "go analogic" and left my computer home, so I wanted to attend sessions where computers were not required.
I finally attended the "Games on the urban space" session by Sebastian Quack, which was quite funny (and definitely didn't require us using computers!). This got me thinking about the urban environment and the activities that can take place in it–can everything be converted into a game? when's the best moment to play a game, or to involve passing pedestrians in your "gamified" activity? and do you tell them, or do you involve them without letting them know they are part of a game?
I had lunch with a few participants of that session –it was funny that Myrian Schwitzner from Apps4Good was there too. We had met already at a ladieswhocode meetup in February, but I couldn't quite pinpoint it. We were like: "your face… looks familiar!" And this was something that happened frequently during the week-end: there was plenty of acquaintances to say hi to! It certainly slowed down the movement from one place to another, because you couldn't be rude and ignore people.
Downstairs on the first floor, some people from the Webmaker team were hacking on something-something-audio for Appmaker. Meanwhile, Kumar was learning how to program his QuNeo. Turns out the star (*) "trick" I found out of pure chance can be extended to more uses, so we tried finding the limits of the trick, sending different combinations to the device and seeing what would happen. I also explained how the LED control for the sliders worked (you control the brightness of each LED in the slider separately).
After we ran out of ideas to send to the QuNeo, I browsed nearby tables. There was a woman with a bunch of planets modelled with plasticine (quite convincingly, I must say). She invited me to build something but I was fearing I would miss another session I was interested in–the "debate" with some journalists that had unveiled the NSA scandal. Still, I asked if I could smell the plasticine. If you ever used plasticine in the 80s/90s know what it smelled like, right? Well, it doesn't smell like that anymore. I wouldn't get hooked to it nowadays…
A quick escape for some coffee and back from the stormy, inclement weather outside, I was all set for the session. It ended up feeling a bit too long, and at times quite hard to follow because they weren't using any microphone and relied entirely on their lungs to get the message across. I'm glad we all were super quiet, but the noise around the area and the speaker announcements coming from the Plenary were quite disruptive. Staying so focused for so long left me quite tired and I'm afraid to confess–I don't remember anything about the closing keynote. I know it happened, but that's it.
After it, the "Demo Fest" was set up, and similarly to the Science Fest people set up booths and tables to show what they had been working on during the week-end. For once, I didn't have anything to show… which meant I could wander around looking at other people's work!
I stayed for a little more, then we asked some people whether they'd like to join us in a quest to find a French steak restaurant in Marylebone, but they wouldn't, so we went there anyway. It was pouring with rain and that was the day in which I decided to wear canvas shoes. My feet stayed wet until 1 AM. Awful.
We then went back to the official Moz-Hotel, where the Mozilla people were staying. There was no sign of after party first, then some people showed up with bags from the offlicense (too telling), and the hotel people weren't happy about that, so they asked them to consume whatever was in the bags in their rooms. I decided to discreetly head back home before St. Jude's storm got stronger. It was certainly an "atmospheric walk", with rain and wind blasting either way, which made quite difficult to hold the umbrella still. I ended up running as much as I could, to shorten the misery. My recent running exercises proved its worth!
A few minutes after arriving home, Rehan told me that everyone had gone downstairs again and they were partying. But I had already changed into dry clothes and wasn't venturing out into the wild again, so that was it for me.
In short: quite a good event. It was refreshing to do something not purely technical for a change, although I have this cunning feeling that I missed many sessions because there were so many of them. It was also good that kids were not only allowed but indeed encouraged into the festival, as they got to be involved in "grown up" activities such as translating, or for example designing things. I like how they question things and assumptions we take for granted—makes for refreshing points of view!
~~~
And written in October 2014: MozFest 2014 is coming! Here are some details of what I'll be doing there. See you!
[Source: Planet Mozilla]
Peter Bengtsson: django-html-validator

A couple of weeks ago we had accidentally broken our production server (for a particular report) because of broken HTML. It was an unclosed tag which rendered everything after that tag to just plain white. Our comprehensive test suite failed to notice it because it didn't look at details like that. And when it was tested manually we simply missed the conditional situation when it was caused. Neither good excuses. So it got me thinking how can we incorporate HTML (html5 in particular) validation into our test suite.
So I wrote a little gist and used it a bit on a couple of projects and was quite pleased with the results. But I thought this might be something worthwhile to keep around for future projects or for other people who can't just copy-n-paste a gist.
With that in mind I put together a little package with a README and a setup.py and now you can use it too.
There are however some caveats. Especially if you intend to run it as part of your test suite.
Caveat number 1
You can't flood htmlvalidator.nu. Well, you can I guess. It would be really evil of you and kittens will die. If you have a test suite that does things like response = self.client.get(reverse('myapp:myview')) and there are many tests you might be causing an obscene amount of HTTP traffic to them. Which brings us on to...
Caveat number 2
The htmlvalidator.nu site is written in Java and it's open source. You can basically download their validator and point django-html-validator to it locally. Basically the way it works is java -jar vnu.jar myfile.html. However, it's slow. Like really slow. It takes about 2 seconds to run just one modest HTML file. So, you need to be patient.
[Source: Planet Mozilla]
Alina Mierlus: Back to idiotism and a few other changes…
This blog has been quiet for a while now. I do hope to start writing soon (although I think I'll do most of my next writing in Catalan – and the focus will not be only in technology).
A few people asked me what I'm doing now, since I'm not so active in projects I used to contribute (e.g. Mozilla) or doing things I used to do locally (e.g. participating in tech. events and open source groups).
Well, part of the answer is that during the last year I tried to find some time for myself. I started to feel kind of overwhelmed by the amount and quality of the information around me (yes, yes, I mean that kind of BuzzMachine that most of Open Source/Tech. "community" seems to be nowadays).
And what is it better than becoming an idiot? Experimenting that state of being useless to the world, of being less intelligent than most of the "smart citizens", and start questioning again why and how things happen.
Professor Han, a contemporary essayist and cultural theorist from Germany, puts it very well:
It's a function of philosophy to represent the role of the idiot. From the beginning, the philosophy goes along with the idiotism. Any philosopher that generates a new language, a new style, a new thinking, needs to be an idiot before.

The history of philosophy is a history of idiotisms.
Socrates, who only knows that he doesn't know anything, is an idiot. An idiot is also Descartes, because he doubts of everything. Cogito ergo sum is an idiotism.
An internal contraction of thinking makes possible a new beginning. Descartes thinks about the thinking. The thinking recovers its virginal state when it connects with itself. Deluze opposes to the Cartesian idiot an another idiot [...]

Today, it looks like the somewhat marginalised, the crazy and the idiot basically disappeared from society. The whole network connectedness and the digital communications increase considerably the coercion over conformity. The violence of consensus repress the idiotisms.
(from the book "Psychopolitik: Neoliberalismus und die neuen Machttechniken")
Yes, part of my time right now is devoted to studying philosophy at the University (offline and back to the system!). And I really like it very much. Only because you are there with a group of people who disagrees with you, who appreciates your critique, your skepticism and negativity… makes me feel much more being part of a community.
However, I'm not out of the technology world, as the other part of my time is devoted to work, which means applications development, deployments and even trainings.
But indeed, I'm feeling that I have to step back from the BuzzMachine that OpenSource/OpenWeb/OpenWathever has became. I've also developed more of a critical view on what is "connectedness or a connected society", including the "sharing economy" – a deviation of open source concept (which on its turn is a mutation of Free Software social movement).
[Source: Planet Mozilla]
Soledad Penades: This week… and beyond
Monday: shyly open my inbox after a week of holidays, and probably duck to avoid the rolling ball of stale mail coming my way.
Wednesday: maybe meet Karolina who's in London for a conference!
Thursday: my talk is closing a conference O_O — when the organiser mentioned "closing" the day I thought he meant closing the first day, not the second. NO PRESSURE. Although the conf is held at Shoreditch Village Hall, which is a venue where I feel like at home, so I'll probably be OK. There's a meatspace meatup afterwards, and I'm glad it's around Shoreditch too or I'll be dropping on that.
Friday: MozFest facilitators meeting, and also the Science Fair during the evening (if it is still called Science Fair)
Saturday and Sunday: MozFest, MozFest, MozFest! Paul Rouget asked me to show WebIDE there, and then Bobby (aka SecretRobotron and your best friend) came up with this idea of a MEGABOOTH where people can go and learn something about app-making in sessions of 5-20 minutes. Of course I can't be all week-end there or I'll basically die of social extenuation, so I asked some friends and together we'll be helping spread the word about Firefox OS development in its various facets: Gaia/Gonk/the operating system itself, Gaia apps, DevTools and WebIDE. Come to the MEGABOOTH and hang with Nicola, Wilson, Francisco, Potch and me! (linking to myself and wondering if the Internet will break with so much recursion, teehee)
That'll be for this week. Beyond, there's a few more conferences—some I can announce and some I can't:
dotJS — Paris, France 17th November, which is pretty exciting to be in because the venue and the looks of everything are so sophisticated…!
OSOM — Cluj-Napoca, Romania 22th November, which I'm moderately nervous about because I'm keynoting (!!!), but I'm also excited because it's in TRANSYLVANIA!!! :-[
We'll also be hosting a Firefox OS Bug Squash Party at the Mozilla London office the week-end after Halloween. Expect weirdnesses. There are only 5 spots left!
Add to this the new thing I'm working on (details to be revealed as soon as there's something to show) and it makes for a very busy Autumn!
I'm glad I took those holidays past week. I went to Tenerife, which makes it the furthest South I've ever been, and then the highest even in Spain since I climbed to el Teide! Also, my hotel was an hour away from the airport so I rented a car and drove myself around the island. After many years of not driving, that was mega-awesome, and a tad terrifying as well (I'll detail in a future post).
This is going down the hill, with the cable car:
The whole scenery in the National Park is super incredible–it definitely looks like out of this world. Since the rocks are of volcanic origin they have very interesting textures, and are super lightweight, so it was funny to go picking random stones up and realising how little they weighted.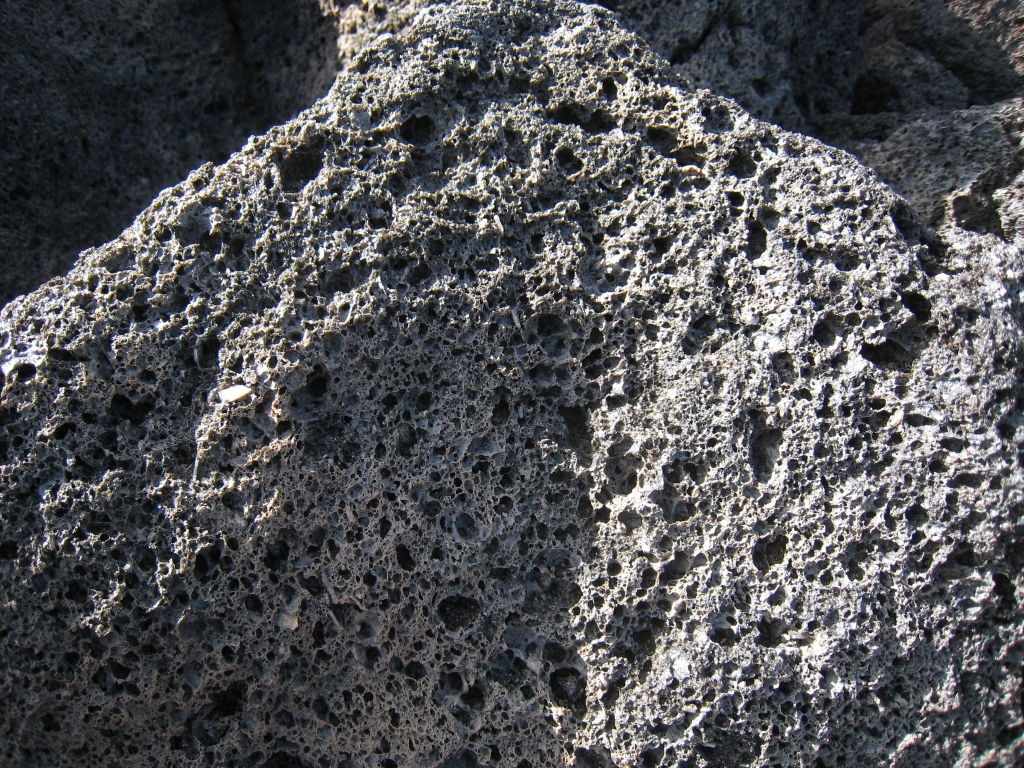 Also the vegetation and fauna were unlike most of what I'd seen before. In particular, the lizards were ENORMOUS. I would be walking and hearing huge noises on the dry leaves, turn around expecting to find a dog or a cat, only to find a huge lizard looking at me. What do they feed them? Maybe it's better not to know… I'll leave you with this not-so-little fella:
[Source: Planet Mozilla]
Mozilla Reps Community: Reps Weekly Call – October 9th 2014
Last Thursday we had our regular weekly call about the Reps program where we talk about what's going on in the program and what Reps have been doing during the last week.
Summary
This month's budget
Firefox Student Ambassadors update
New council chair.
AirMozilla video
https://air.mozilla.org/reps-weekly-20141009/
Don't forget to comment about this call on Discourse and we hope to see you next week!
[Source: Planet Mozilla]
Mozilla Reps Community: Reps Weekly Call – October 16th 2014
Last Thursday we had our regular weekly call about the Reps program, this time we moved one hour later to avoid some conflicts and allow Reps on the West Coast to join us in the very morning.
Summary
Council elections this weekend.
Tech 4 Africa.
AdaCamp – Post event.
Mozfest – updates.
Firefox OS Bus.
Get Involved Re-design.
AirMozilla video
https://air.mozilla.org/reps-weekly-20141016/
Don't forget to comment about this call on Discourse and we hope to see you next week!
[Source: Planet Mozilla]
Christian Heilmann: Why Microsoft matters more than we think
I'm guilty of it myself, and I see it a lot: making fun of Microsoft in a presentation. Sure, it is easy to do, gets a laugh every time but it is also a cheap shot and – maybe – more destructive to our goals than we think.
Let's recap a bit. Traditionally Microsoft has not played nice. It destroyed other companies, it kept things closed that open source could have benefited from and it tried to force a monoculture onto something that was born open and free: the web.
As standard conscious web developers, IE with its much slower adaption rate of newer versions was always the bane of our existence. It just is not a simple thing to upgrade a browser when it is an integral part of the operating system. This is exacerbated by the fact that newer versions of Windows just weren't exciting or meant that a company would have to spend a lot of money buying new software and hardware and re-educate a lot of people. A massive investment for a company that wasn't worth it just to stop the web design department from whining.
Let's replace IE then!
Replacing IE also turned out to be less easy than we thought as the "this browser is better" just didn't work when the internal tools you use are broken in them. Chrome Frame was an incredible feat of engineering and – despite being possible to roll out on server level even – had the adoption rate of Halal Kebabs at a Vegan festival.
Marketing is marketing. Don't try to understand it
It seems also fair to poke fun at Microsoft when you see that some of their marketing at times is painful. Bashing your competition is to me never a clever idea and neither is building shops that look almost exactly the same as your main competitor next to theirs. You either appear desperate or grumpy.
Other things they do
The thing though is that if you look closely and you admit to yourself that what we call our community is a tiny part of the overall market, then Microsoft has a massive part to play to do good in our world. And they are not cocky any longer, they are repentant. Not all departments, not all people, and it will be easy to find examples, but as a whole I get a good vibe from them, without being all marketing driven.
Take a look at the great tools provided at Modern.ie to allow you to test across browsers. Take a look at status.modern.ie which – finally – gives you a clear insight as to what new technology IE is supporting or the team is working on. Notice especially that this is not only for Explorer – if you expand the sections you get an up-to-date cross-browser support chart linked to the bugs in their trackers.
This is a lot of effort, and together with caniuse.com makes it easier for people to make decisions whether looking into a technology is already worth-while or not.
Reaching inside corporations
And this to me is the main point why Microsoft matters. They are the only ones that really reach the "dark matter" developers they created in the past. The ones that don't read hacker news every morning and jump on every new experimental technology. The ones that are afraid of using newer features of the web as it might break their products. The ones that have a job to do and don't see the web as a passion and a place to discuss, discard, hype and promote and troll about new technologies. And also the ones who build the products millions of people use every day to do their non-technology related jobs. The booking systems, the CRM systems, the fiscal data tools, all the "boring" things that really run our lives.
We can moan and complain about all our great new innovations taking too long to be adopted. Or we could be open to feeding the people who talk to those who are afraid to try new things with the information they need.
Let's send some love and data
I see Microsoft not as the evil empire any longer. I see them as a clearing house to graduate experimental cool web technology into something that is used in the whole market. Chances are that people who use Microsoft technologies are also audited and have to adhere to standard procedures. There is no space for wild technology goose chases there. Of course, you could see this as fundamentally broken – and I do to a degree as well – but you can't deny that these practices exist. And that they are not going to go away any time soon.
With this in mind, I'd rather have Microsoft as a partner in crime with an open sympathetic ear than someone who doesn't bother playing with experimental open technology of competitors because these don't show any respect to begin with.
If we want IT to innovate and embrace new technologies and make them industrial strength we need an ally on the inside. That can be Microsoft.
[Source: Planet Mozilla]