Soledad Penades: A VERY BELATED Mozilla Festival 2013 post
Note: I started writing this past year after the festival finished, and then I went heads down into an spiral of web audio hacking and conferencing and what not, so I didn't finish it.
But with the festival starting this Friday, it's NOW OR NEVER!
Ahead with the PUBLISH button!

~~~
(AKA #MozFest everywhere else)
MozFest finished a week almost a year ago already, but I'm still feeling its effects on my brain: tons of new ideas, and a pervasive feeling of not having enough time to develop them all. I guess it's good (if I manage it properly).
I came to the Festival without knowing what it would be about. The Mozilla London office had been pretty much taken over by the Mozilla Foundation guys from all over the world who were doing their last preparations in there. Meeting rooms were a scarce resource, and one of them was even renamed as "MF WAR ROOM", until someone came next day and re-renamed it as "MW PEACE ROOM". So, it was all "a madhouse", in Potch's words, but amicable, friendly chaos after all. Hard to gather what the festival would consist of, though. So I just waited until Friday…

Friday
Well, saying that I waited wouldn't be true. I wasn't sitting, arms crossed. I was furiously stealing sleep hours to finish a hack that Dethe Elza (from Mozilla Vancouver, and curator for the Make the web physical track) had asked me to bring and present at the Science Fair on Friday.
My hack, HUMACCHINA, briefly consisted on using my QuNeo to control an instrument running on the browser, with Web Audio. I will talk about more technicalities in a future post, but what interests me here is the experience of presenting my creation to people on a fair. It was quite enlightening to observe how people react to the unknown and how they interpret what is in front of them according to their existing knowledge. Granted, my experiment was a little bit cryptic, specially if you were not a musician already (which would give you some hints), and it was hard to even listen to the music because of the noise in the environment, but still most people seemed to have fun and spent a while playing with the pads, others were puzzled by it ("but… why did you do this?") and finally others were able to take the QuNeo out of its current preset and into another (wrong) one by just pressing all the buttons randomly at the right times (!!!). I'm glad I noticed, and I'm even gladder than I had programmed a test pattern to ensure everything was properly setup, so I could reset it and ensure all was OK before the next person came to the booth.
The sad part of this is that… I couldn't get to see any other of the booths, so I missed a great lot. You can't have it all, I guess.
At some point I was super tired, first because it was the end of a long day (and week!) and second because explaining the same thing over and over again to different people is not something I do every day, so I was exhausted. I decided to call it a day and we went for dinner to a nearby place… where we happened to find a sizeable amount of Mozillians having dinner there too. So we all gathered together for a final drink and then quickly rushed before the last tube left.
Saturday
I couldn't be on time for the opening, but as soon as I arrived to Ravensbourne College I dashed through to the "Pass the App" session that Bobby Richter was running and had asked me to join. I, again, had not much of a clue of how it would develop. He paired me with a startup who's trying to crowdsource custom built prosthetic parts for children in need, and we set up to prototype ideas for an app that could help them get to their goal. I think I should have drank a couple litres of coffee before joining this session, but although I wasn't in my best shape, I think we did good enough. We came up with a mockup for an app that would use a futuristic hypothetical AppMaker to start with some sort of template app that parents could customise to describe their children's needs, and then generate an app that they could then upload to a Marketplace and use that Marketplace payment features to fund the goal. It was fun to draw the mockup at giant scale and just discuss ideas without going technical for a change!
Some people stayed to try to build a demo for Sunday, but I was honest with myself and declined building any hack during the event. I know that after a few hours of hacking while many other activities were happening, I would be hating myself, at the end of the week-end I would hate everyone else, and on Monday I would hate the whole universe. Or worse.
I ended up chatting with Kumar, who's actually worked on the payments system in the Firefox Marketplace, and then Piotr (of JSFiddle fame) showed up. He had brought his daughter–she had been translating WebMaker into Polish first, and now she was happily designing a voxel based pig using Voxel painter under the careful supervision of Max Ogden. Behind us, a whole group of tables were covered with the most varied stuff: plasticine, a water-colour machine, lots of Arduinos, sensors and wires, Makey makey pseudo joysticks, and whatnot.
It was also time for lunch, so we grabbed some sandwiches carefully arranged in a nearby table. They also were yummy! But I was totally yearning for a coffee, and a social break, so I popped out of the building and into the O2 for some sugary coffee based ice cream. Back into the College, I got a tweet suggesting me I visit the Makers Academy booth, which I did. It was interesting to know about their existence, because I get many questions about where to learn programming in a practical way, and I never know what to answer. Now I think I'd recommend Makers Academy as their approach seems quite sensible!
Then I decided that since I was on the ground floor, I could just as well try to visit all booths starting from that floor and work my way upwards. So I went to the Mozilla Japan booth, where I had quite a lot of fun playing with their Parapara animation tool. Basically you draw some frame-based animation in a tablet, which gets saved into an SVG image. This is then played in several devices, moving along a certain path, and it seemed as if the character I drawn was travelling around the world. Here it went crossing Tower Bridge, then on the next device he would be crossing Westminster Bridge… all the way until it reached Mount Fuji. (Here's a better explanation of how Parapara works, with pictures)
I was also really honoured to spend some time speaking with Satoko Takita, better known as "Chibi". She worked for Netscape before, of all places! She's a survivor! But today, she humbly insisted, "she's mostly retired". She was also super kind and helped me de-Mac-ify my laptop with a couple of vinyl stickers in vivid orange. Now when the lid is open, an orange dinosaur glows inside the apple. Gecko inside!
After saying "arigato" many times (the only word I can say in Japanese… but probably a very useful one), I tried to continue my building tour. I tried to enter the first huge room which resembled a coffee place but it was so thriving with activity that it was impossible to get past the first meters. Also, I found Kate Hudson too, which I hadn't had time to speak to during the Science Fair. She had to buy a SIM card, so we ventured out to the O2 shop. Something funny happened there. She was wearing a "Firefox" hoodie, and the guy in the shop asked her if she worked for Firefox. I was looking at the whole scene, partly amused because of my anonymous condition (I wasn't wearing any branded apparel), and partly intrigued as to how the thing would end.
She started explaining that she actually worked for Mozilla… but then the guy interrupted her, and said that Internet Explorer was the best browser. He was a real-life troll! But Kate wouldn't shut up–oh no! Actually it was good that she was the one wearing the hoodie, because she was taller and way more imposing than the troll (and than me! ha!). So she entered Evangelist Mode™ and calmly explained the facts while the other guy lost steam and… he finally left.
After the incident, we went back to the college, and up to the Plenary area, where the keynotes would be held. But it was still early, so I used that time to make a few commits (I have a goal of making at least one small fix every day), since I hadn't made anything productive yet.
The keynote speakers were sort of walking/rocking back and fro behind the stage, rehearsing their lines, which was a curious insight since that is not something you get to see normally. It was also quite humanising–made them approachable. In the meantime, we logged into chat.meatspac.es and said "hi" to my team mate and former MozToronto office resident, Jen Fong (she's now in Portland!).
Finally the keynotes started, live broadcasted by Air Mozilla. Mitchell Baker's keynote was quite similar to her summit's keynote. Camille's speech had a few memorable quotes, including the "some people have never done homework without the web", and "people often say that democracies are like plumbing, because you only care about plumbing when there are really bad smells… We are the plumbers of the Information Society".
After her, Dethe himself got up on stage to show Lightbeam, a project that displays in a graphical way the huge amount of information that is "leaked" when you visit any given website. There was a most unsettling moment, when somebody sitting behind me said "Oh wow I never realised this was happening while I browsed!". That was a moment of tension, and of revelation–people really need to understand how the web works; hopefully Lightbeam and similar tools will help them.
The co-founder from Technologywillsaveus gave us a tour about their products, and what they had learnt while building and marketing them, and although it seemed interesting, my brain was just refusing to accept any more information :-(
After that–MozParty! We went to a pub in (guess where…) the O2, where the party would happen. Somebody was livecoding visuals and music with livecodelab, but I couldn't see who or where he was. At some point we went for dinner, and although the initial intention was to go back, we ended up retreating home as the first day had been quite exhausting!
Sunday
I think my brain was still fried when I woke up. Also, I was super hungry, almost to the point of being "hangry" (an invented word I had learnt about on Saturday), so –unsurprisingly– my feet brought me to the usual breakfast place. After a flat white and an unfinished "French Savoury Toast" (because it was massive) I was so high on sugar that I could say I was even levitating some centimeters over the floor. I took the tube in Victoria–gross error. The platform was crowded with people dressed as comic characters and tourists dressed as English souvenirs (basically: Union Jack-themed apparel), and I mildly cursed myself for taking the tube in Victoria instead of walking to any of the other nearby stations. Only mildly, because I was under the effects of a sugar kick, and couldn't really get angry. At least, not for a few more hours.
When I arrived, the opening keynote was finishing. Way to start the day! I had decided to "go analogic" and left my computer home, so I wanted to attend sessions where computers were not required.
I finally attended the "Games on the urban space" session by Sebastian Quack, which was quite funny (and definitely didn't require us using computers!). This got me thinking about the urban environment and the activities that can take place in it–can everything be converted into a game? when's the best moment to play a game, or to involve passing pedestrians in your "gamified" activity? and do you tell them, or do you involve them without letting them know they are part of a game?
I had lunch with a few participants of that session –it was funny that Myrian Schwitzner from Apps4Good was there too. We had met already at a ladieswhocode meetup in February, but I couldn't quite pinpoint it. We were like: "your face… looks familiar!" And this was something that happened frequently during the week-end: there was plenty of acquaintances to say hi to! It certainly slowed down the movement from one place to another, because you couldn't be rude and ignore people.
Downstairs on the first floor, some people from the Webmaker team were hacking on something-something-audio for Appmaker. Meanwhile, Kumar was learning how to program his QuNeo. Turns out the star (*) "trick" I found out of pure chance can be extended to more uses, so we tried finding the limits of the trick, sending different combinations to the device and seeing what would happen. I also explained how the LED control for the sliders worked (you control the brightness of each LED in the slider separately).
After we ran out of ideas to send to the QuNeo, I browsed nearby tables. There was a woman with a bunch of planets modelled with plasticine (quite convincingly, I must say). She invited me to build something but I was fearing I would miss another session I was interested in–the "debate" with some journalists that had unveiled the NSA scandal. Still, I asked if I could smell the plasticine. If you ever used plasticine in the 80s/90s know what it smelled like, right? Well, it doesn't smell like that anymore. I wouldn't get hooked to it nowadays…
A quick escape for some coffee and back from the stormy, inclement weather outside, I was all set for the session. It ended up feeling a bit too long, and at times quite hard to follow because they weren't using any microphone and relied entirely on their lungs to get the message across. I'm glad we all were super quiet, but the noise around the area and the speaker announcements coming from the Plenary were quite disruptive. Staying so focused for so long left me quite tired and I'm afraid to confess–I don't remember anything about the closing keynote. I know it happened, but that's it.
After it, the "Demo Fest" was set up, and similarly to the Science Fest people set up booths and tables to show what they had been working on during the week-end. For once, I didn't have anything to show… which meant I could wander around looking at other people's work!
I stayed for a little more, then we asked some people whether they'd like to join us in a quest to find a French steak restaurant in Marylebone, but they wouldn't, so we went there anyway. It was pouring with rain and that was the day in which I decided to wear canvas shoes. My feet stayed wet until 1 AM. Awful.
We then went back to the official Moz-Hotel, where the Mozilla people were staying. There was no sign of after party first, then some people showed up with bags from the offlicense (too telling), and the hotel people weren't happy about that, so they asked them to consume whatever was in the bags in their rooms. I decided to discreetly head back home before St. Jude's storm got stronger. It was certainly an "atmospheric walk", with rain and wind blasting either way, which made quite difficult to hold the umbrella still. I ended up running as much as I could, to shorten the misery. My recent running exercises proved its worth!
A few minutes after arriving home, Rehan told me that everyone had gone downstairs again and they were partying. But I had already changed into dry clothes and wasn't venturing out into the wild again, so that was it for me.
In short: quite a good event. It was refreshing to do something not purely technical for a change, although I have this cunning feeling that I missed many sessions because there were so many of them. It was also good that kids were not only allowed but indeed encouraged into the festival, as they got to be involved in "grown up" activities such as translating, or for example designing things. I like how they question things and assumptions we take for granted—makes for refreshing points of view!
~~~
And written in October 2014: MozFest 2014 is coming! Here are some details of what I'll be doing there. See you!
[Source: Planet Mozilla]
Peter Bengtsson: django-html-validator

A couple of weeks ago we had accidentally broken our production server (for a particular report) because of broken HTML. It was an unclosed tag which rendered everything after that tag to just plain white. Our comprehensive test suite failed to notice it because it didn't look at details like that. And when it was tested manually we simply missed the conditional situation when it was caused. Neither good excuses. So it got me thinking how can we incorporate HTML (html5 in particular) validation into our test suite.
So I wrote a little gist and used it a bit on a couple of projects and was quite pleased with the results. But I thought this might be something worthwhile to keep around for future projects or for other people who can't just copy-n-paste a gist.
With that in mind I put together a little package with a README and a setup.py and now you can use it too.
There are however some caveats. Especially if you intend to run it as part of your test suite.
Caveat number 1
You can't flood htmlvalidator.nu. Well, you can I guess. It would be really evil of you and kittens will die. If you have a test suite that does things like response = self.client.get(reverse('myapp:myview')) and there are many tests you might be causing an obscene amount of HTTP traffic to them. Which brings us on to...
Caveat number 2
The htmlvalidator.nu site is written in Java and it's open source. You can basically download their validator and point django-html-validator to it locally. Basically the way it works is java -jar vnu.jar myfile.html. However, it's slow. Like really slow. It takes about 2 seconds to run just one modest HTML file. So, you need to be patient.
[Source: Planet Mozilla]
Alina Mierlus: Back to idiotism and a few other changes…
This blog has been quiet for a while now. I do hope to start writing soon (although I think I'll do most of my next writing in Catalan – and the focus will not be only in technology).
A few people asked me what I'm doing now, since I'm not so active in projects I used to contribute (e.g. Mozilla) or doing things I used to do locally (e.g. participating in tech. events and open source groups).
Well, part of the answer is that during the last year I tried to find some time for myself. I started to feel kind of overwhelmed by the amount and quality of the information around me (yes, yes, I mean that kind of BuzzMachine that most of Open Source/Tech. "community" seems to be nowadays).
And what is it better than becoming an idiot? Experimenting that state of being useless to the world, of being less intelligent than most of the "smart citizens", and start questioning again why and how things happen.
Professor Han, a contemporary essayist and cultural theorist from Germany, puts it very well:
It's a function of philosophy to represent the role of the idiot. From the beginning, the philosophy goes along with the idiotism. Any philosopher that generates a new language, a new style, a new thinking, needs to be an idiot before.

The history of philosophy is a history of idiotisms.
Socrates, who only knows that he doesn't know anything, is an idiot. An idiot is also Descartes, because he doubts of everything. Cogito ergo sum is an idiotism.
An internal contraction of thinking makes possible a new beginning. Descartes thinks about the thinking. The thinking recovers its virginal state when it connects with itself. Deluze opposes to the Cartesian idiot an another idiot [...]

Today, it looks like the somewhat marginalised, the crazy and the idiot basically disappeared from society. The whole network connectedness and the digital communications increase considerably the coercion over conformity. The violence of consensus repress the idiotisms.
(from the book "Psychopolitik: Neoliberalismus und die neuen Machttechniken")
Yes, part of my time right now is devoted to studying philosophy at the University (offline and back to the system!). And I really like it very much. Only because you are there with a group of people who disagrees with you, who appreciates your critique, your skepticism and negativity… makes me feel much more being part of a community.
However, I'm not out of the technology world, as the other part of my time is devoted to work, which means applications development, deployments and even trainings.
But indeed, I'm feeling that I have to step back from the BuzzMachine that OpenSource/OpenWeb/OpenWathever has became. I've also developed more of a critical view on what is "connectedness or a connected society", including the "sharing economy" – a deviation of open source concept (which on its turn is a mutation of Free Software social movement).
[Source: Planet Mozilla]
Soledad Penades: This week… and beyond
Monday: shyly open my inbox after a week of holidays, and probably duck to avoid the rolling ball of stale mail coming my way.
Wednesday: maybe meet Karolina who's in London for a conference!
Thursday: my talk is closing a conference O_O — when the organiser mentioned "closing" the day I thought he meant closing the first day, not the second. NO PRESSURE. Although the conf is held at Shoreditch Village Hall, which is a venue where I feel like at home, so I'll probably be OK. There's a meatspace meatup afterwards, and I'm glad it's around Shoreditch too or I'll be dropping on that.
Friday: MozFest facilitators meeting, and also the Science Fair during the evening (if it is still called Science Fair)
Saturday and Sunday: MozFest, MozFest, MozFest! Paul Rouget asked me to show WebIDE there, and then Bobby (aka SecretRobotron and your best friend) came up with this idea of a MEGABOOTH where people can go and learn something about app-making in sessions of 5-20 minutes. Of course I can't be all week-end there or I'll basically die of social extenuation, so I asked some friends and together we'll be helping spread the word about Firefox OS development in its various facets: Gaia/Gonk/the operating system itself, Gaia apps, DevTools and WebIDE. Come to the MEGABOOTH and hang with Nicola, Wilson, Francisco, Potch and me! (linking to myself and wondering if the Internet will break with so much recursion, teehee)
That'll be for this week. Beyond, there's a few more conferences—some I can announce and some I can't:
dotJS — Paris, France 17th November, which is pretty exciting to be in because the venue and the looks of everything are so sophisticated…!
OSOM — Cluj-Napoca, Romania 22th November, which I'm moderately nervous about because I'm keynoting (!!!), but I'm also excited because it's in TRANSYLVANIA!!! :-[
We'll also be hosting a Firefox OS Bug Squash Party at the Mozilla London office the week-end after Halloween. Expect weirdnesses. There are only 5 spots left!
Add to this the new thing I'm working on (details to be revealed as soon as there's something to show) and it makes for a very busy Autumn!
I'm glad I took those holidays past week. I went to Tenerife, which makes it the furthest South I've ever been, and then the highest even in Spain since I climbed to el Teide! Also, my hotel was an hour away from the airport so I rented a car and drove myself around the island. After many years of not driving, that was mega-awesome, and a tad terrifying as well (I'll detail in a future post).
This is going down the hill, with the cable car:
The whole scenery in the National Park is super incredible–it definitely looks like out of this world. Since the rocks are of volcanic origin they have very interesting textures, and are super lightweight, so it was funny to go picking random stones up and realising how little they weighted.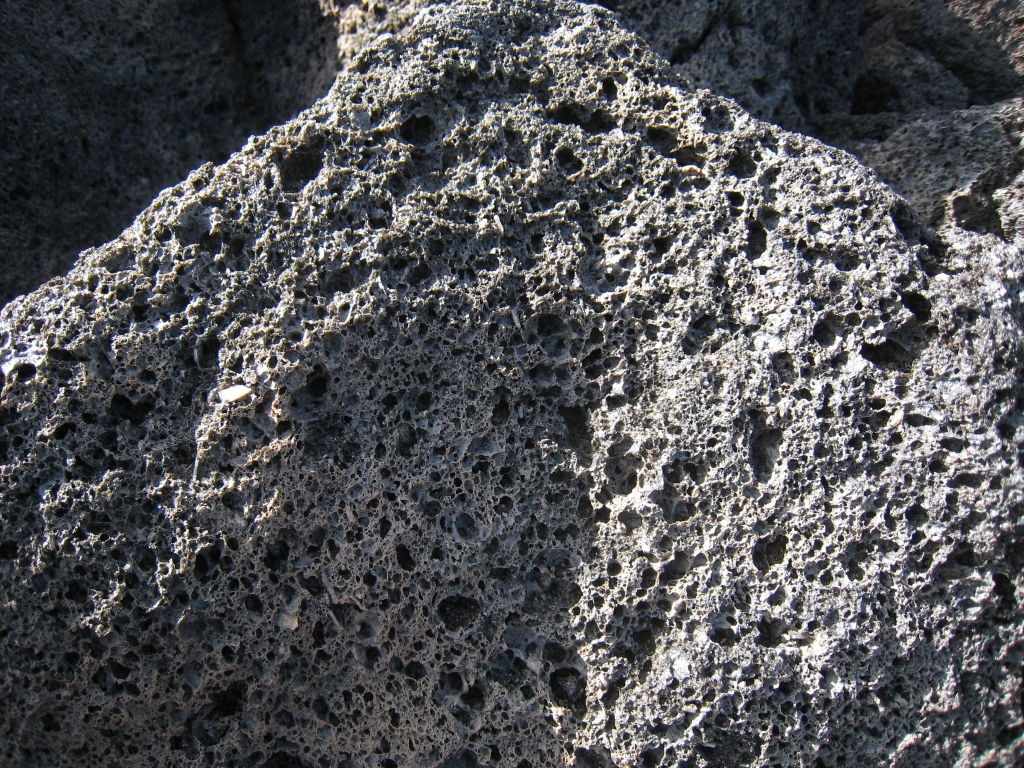 Also the vegetation and fauna were unlike most of what I'd seen before. In particular, the lizards were ENORMOUS. I would be walking and hearing huge noises on the dry leaves, turn around expecting to find a dog or a cat, only to find a huge lizard looking at me. What do they feed them? Maybe it's better not to know… I'll leave you with this not-so-little fella:
[Source: Planet Mozilla]
Mozilla Reps Community: Reps Weekly Call – October 9th 2014
Last Thursday we had our regular weekly call about the Reps program where we talk about what's going on in the program and what Reps have been doing during the last week.
Summary
This month's budget
Firefox Student Ambassadors update
New council chair.
AirMozilla video
https://air.mozilla.org/reps-weekly-20141009/
Don't forget to comment about this call on Discourse and we hope to see you next week!
[Source: Planet Mozilla]
Mozilla Reps Community: Reps Weekly Call – October 16th 2014
Last Thursday we had our regular weekly call about the Reps program, this time we moved one hour later to avoid some conflicts and allow Reps on the West Coast to join us in the very morning.
Summary
Council elections this weekend.
Tech 4 Africa.
AdaCamp – Post event.
Mozfest – updates.
Firefox OS Bus.
Get Involved Re-design.
AirMozilla video
https://air.mozilla.org/reps-weekly-20141016/
Don't forget to comment about this call on Discourse and we hope to see you next week!
[Source: Planet Mozilla]
Christian Heilmann: Why Microsoft matters more than we think
I'm guilty of it myself, and I see it a lot: making fun of Microsoft in a presentation. Sure, it is easy to do, gets a laugh every time but it is also a cheap shot and – maybe – more destructive to our goals than we think.
Let's recap a bit. Traditionally Microsoft has not played nice. It destroyed other companies, it kept things closed that open source could have benefited from and it tried to force a monoculture onto something that was born open and free: the web.
As standard conscious web developers, IE with its much slower adaption rate of newer versions was always the bane of our existence. It just is not a simple thing to upgrade a browser when it is an integral part of the operating system. This is exacerbated by the fact that newer versions of Windows just weren't exciting or meant that a company would have to spend a lot of money buying new software and hardware and re-educate a lot of people. A massive investment for a company that wasn't worth it just to stop the web design department from whining.
Let's replace IE then!
Replacing IE also turned out to be less easy than we thought as the "this browser is better" just didn't work when the internal tools you use are broken in them. Chrome Frame was an incredible feat of engineering and – despite being possible to roll out on server level even – had the adoption rate of Halal Kebabs at a Vegan festival.
Marketing is marketing. Don't try to understand it
It seems also fair to poke fun at Microsoft when you see that some of their marketing at times is painful. Bashing your competition is to me never a clever idea and neither is building shops that look almost exactly the same as your main competitor next to theirs. You either appear desperate or grumpy.
Other things they do
The thing though is that if you look closely and you admit to yourself that what we call our community is a tiny part of the overall market, then Microsoft has a massive part to play to do good in our world. And they are not cocky any longer, they are repentant. Not all departments, not all people, and it will be easy to find examples, but as a whole I get a good vibe from them, without being all marketing driven.
Take a look at the great tools provided at Modern.ie to allow you to test across browsers. Take a look at status.modern.ie which – finally – gives you a clear insight as to what new technology IE is supporting or the team is working on. Notice especially that this is not only for Explorer – if you expand the sections you get an up-to-date cross-browser support chart linked to the bugs in their trackers.
This is a lot of effort, and together with caniuse.com makes it easier for people to make decisions whether looking into a technology is already worth-while or not.
Reaching inside corporations
And this to me is the main point why Microsoft matters. They are the only ones that really reach the "dark matter" developers they created in the past. The ones that don't read hacker news every morning and jump on every new experimental technology. The ones that are afraid of using newer features of the web as it might break their products. The ones that have a job to do and don't see the web as a passion and a place to discuss, discard, hype and promote and troll about new technologies. And also the ones who build the products millions of people use every day to do their non-technology related jobs. The booking systems, the CRM systems, the fiscal data tools, all the "boring" things that really run our lives.
We can moan and complain about all our great new innovations taking too long to be adopted. Or we could be open to feeding the people who talk to those who are afraid to try new things with the information they need.
Let's send some love and data
I see Microsoft not as the evil empire any longer. I see them as a clearing house to graduate experimental cool web technology into something that is used in the whole market. Chances are that people who use Microsoft technologies are also audited and have to adhere to standard procedures. There is no space for wild technology goose chases there. Of course, you could see this as fundamentally broken – and I do to a degree as well – but you can't deny that these practices exist. And that they are not going to go away any time soon.
With this in mind, I'd rather have Microsoft as a partner in crime with an open sympathetic ear than someone who doesn't bother playing with experimental open technology of competitors because these don't show any respect to begin with.
If we want IT to innovate and embrace new technologies and make them industrial strength we need an ally on the inside. That can be Microsoft.
[Source: Planet Mozilla]
Kartikaya Gupta: Google-free android usage
When I switched from using a BlackBerry to an Android phone a few years ago it really irked me that the only way to keep my contacts info on the phone was to also let Google sync them into their cloud. This may not be true universally (I think some samsung phones will let you store contacts to the SD card) but it was true for phone I was using then and is true on the Nexus 4 I'm using now. It took a lot of painful digging through Android source and googling, but I successfully ended up writing a bunch of code to get around this.

I've been meaning to put up the code and post this for a while, but kept procrastinating because the code wasn't generic/pretty enough to publish. It still isn't but it's better to post it anyway in case somebody finds it useful, so that's what I'm doing.

In a nutshell, what I wrote is an Android app that includes (a) an account authenticator, (b) a contacts sync adapter and (c) a calendar sync adapter. On a stock Android phone this will allow you to create an "account" on the device and add contacts/calendar entries to it.

Note that I wrote this to interface with the way I already have my data stored, so the account creation process actually tries to validate the entered credentials against a webhost, and the the contacts sync adapter is actually a working one-way sync adapter that will download contact info from a remote server in vcard format and update the local database. The calendar sync adapter, though, is just a dummy. You're encouraged to rip out the parts that you don't want and use the rest as you see fit. It's mostly meant to be a working example of how this can be accomplished.

The net effect is that you can store contacts and calendar entries on the device so they don't get synced to Google, but you can still use the built-in contacts and calendar apps to manipulate them. This benefits from much better integration with the rest of the OS than if you were to use a third-party contacts or calendar app.

Source code is on Github: staktrace/pimple-android.
[Source: Planet Mozilla]
Erik Vold: Jetpack Pro Tip - Using JPM on Travis
First, enable Travis on your repo.
Then, Add the following .travis.yml file to the repo:
This will download Firefox 36.0a1 (which at the moment needs to be manually updated..), installs jpm, then runs jpm test -v on your JPM based Firefox add-on.
For an example see about-history.
[Source: Planet Mozilla]
Kalpa Welivitigoda: Light Level Meter | Firefox OS App
Light Level Meter [1], is a Firefox OS app developed by myself to demonstrate the use of Mozilla WebAPI [2]. The app measures the ambient light level in lux [3] and present in realtime. It records the max and min values and plots the variation of the light level over time.

I've made use of DeviceLightEvent [4] to get the current ambient light level from the light level detector in the device (I have tested it with Keon [5]). The real time chart is implemented using Smoothie Charts [6] which is a simple, easy to use javascript charting library for streaming data.

Measurement of ambient light level has many uses. One is that it could be used to adjust the light level of electronic visual displays that are there in many of the devices we use today such as mobile phones and tablets. By such adjustments based on the ambient light level, we could save energy while delivering a comfortable reading experience to the user.

Another use of measuring ambient light level is in electrical lighting design. For example, the light level recommended for reading is different from that is recommended for hand tailoring. Recommended light levels in building designing in Sri Lanka can be found in page 38 of "Code of Practice for Energy Efficient Buildings in Sri Lanka" [7].

Source code of Light Level Meter [8].

[1] https://marketplace.firefox.com/app/light-level-meter
[2] https://wiki.mozilla.org/WebAPI
[3] http://en.wikipedia.org/wiki/Lux
[4] https://developer.mozilla.org/en-US/docs/Web/API/DeviceLightEvent
[5] http://en.wikipedia.org/wiki/GeeksPhone_Keon
[6] http://smoothiecharts.org/
[7] http://www.energy.gov.lk/pdf/Building%20CODE.pdf
[8] https://github.com/callkalpa/callkalpa.github.io/tree/master/LightLevelMeter [Source: Planet Mozilla]

Asa Dotzler: Private Browsing Coming Soon to Firefox OS

This week, the team landed code changes for Bug 832700 – Add private browsing to Firefox OS. This was the back end implementation in Gecko and we still have to determine how this will surface in the front end. That work is tracked at Bug 1081731 - Add private browsing to Firefox OS in Gaia.

We also got a couple of nice fixes to one of my favorite new features, the still experimental "app grouping" feature for the Firefox OS home screen. The fixes for Bug 1082627 and Bug 1082629 ensure that the groups align properly and have the right sizes. You can enable this experimental feature in settings -> developer -> homescreen -> app grouping.

There's lots going on every day in Firefox OS development. I'll be keeping y'all up to date here and on Twitter.

 

 
[Source: Planet Mozilla]
Frédéric Harper: I'm leaving Mozilla, looking for a new challenge
January 1st will be my last day as a Senior Technical Evangelist at Mozilla. I truly believe in the Mozilla's mission, and I'll continue to share my passion for the open web, but this time, as a volunteer. From now on, I'll be on the search for a new challenge.
I want to thank my rock star team for everything: Havi Hoffman, Jason Weathersby, Robert Nyman, and Christian Heilmann. I also want to thank Mark Coggins for his strong leadership as my manager. It was a real pleasure to work with you all! Last, but not least, thanks to all Mozillians, and continue the good work: let's keep in touch!
What's next
I'm now reflecting on what will be next for me, and open to discussing all opportunities. Having ten years as a software developer, and four years as a technical evangelist in my backpack, here are some ideas, in no particular order, I have in mind:
Principal Technical Evangelist about a product/service/technology I believe in;
General manager of a startup accelerator program;
CTO of a startup.
I have no issue to travel extensively: I was on the road one-third of last year – speaking in more than twelves countries. I may not have an issue to move depending on the offer, and country. I like to share my passion on stage – more than 100 talks in the last three years. Also, my book on personal branding for developers will be published at Apress before the end of the year.
I like technology, but I'm not a developer anymore, and not looking to go back in a developer role. I may also be open to a non-technical role, but it need to target other of my passions like startups. For the last five years, I've been working at home, with no schedule, just end goals to reach. I can't deal with micro-management, so I need some freedom to be effective. No matter what will be next, it need to be an interesting challenge as I have a serial entrepreneur profile: I like to take ideas, and make them a reality.
You can find more about my experience on my LinkedIn profile. If you want to grab a coffee or discuss any opportunities, send me an email.

--
I'm leaving Mozilla, looking for a new challenge is a post on Out of Comfort Zone from Frédéric Harper
[Source: Planet Mozilla]
David Boswell: Mozillians of the world, unite!
When i got involved with Mozilla in 1999, it was clear that something big was going on. The mozilla.org site had a distinctly "Workers of the world, unite!" feel to it. It caught my attention and made me interested to find out more.
The language on the site had the same revolutionary feel as the design. One of the pages talked about Why Mozilla Matters and it was an impassioned rallying cry for people to get involved with the audacious thing Mozilla was trying to do.
"The mozilla.org project is terribly important for the state of open-source software. [...] And it's going to be an uphill battle. [...] A successful mozilla.org project could be the lever that moves a dozen previously immobile stones. [...] Maximize the opportunity here or you'll be kicking yourself for years to come."
With some minor tweaks, these words are still true today. One change: we call the project just Mozilla now instead of mozilla.org. Our mission today is also broader than creating software, we also educate people about the web, advocate to keep the Internet open and more.
Another change is that our competition has adopted many of the tactics of working in the open that we pioneered. Google, Apple and Microsoft all have their own open source communities today. So how can we compete with companies that are bigger than us and are borrowing our playbook?
We do something radical and audicious. We build a new playbook. We become pioneers for 21st century participation. We tap into the passion, skills and expertise of people around the world better than anyone else. We build the community that will give Mozilla the long-term impact that Mitchell spoke about at the Summit.
Mozilla just launched the Open Standard site and one of the first articles posted is "Struggle For An Open Internet Grows". This shows how the challenges of today are not the same challenges we faced 16 years ago, so we need to do new things in new ways to advance our mission.
If the open Internet is blocked or shut down in places, let's build communities on the ground that turn it back on. If laws threaten the web, let's make that a public conversation. If we need to innovate to be relevant in the coming Internet of Things, let's do that.
Building the community that can do this is work we need to start on. What doesn't serve our community any more? What do we need to do that we aren't? What works that needs to get scaled up? Mozillians of the world, unite and help answer these questions.
[Source: Planet Mozilla]
Daniel Stenberg: curl and POODLE
Once again the internet flooded over with reports and alerts about a vulnerability using a funny name.
[Source: Planet Mozilla]
Daniel Stenberg: curl is no POODLE
Once again the internet flooded over with reports and alerts about a vulnerability using a funny name: POODLE. If you have even the slightest interest in this sort of stuff you've already grown tired and bored about everything that's been written about this so why on earth do I have to pile on and add to the pain?
This is my way of explaining how POODLE affects or doesn't affect curl, libcurl and the huge amount of existing applications using libcurl.
Is my application using HTTPS with libcurl or curl vulnerable to POODLE?
No. POODLE really is a browser-attack.
Motivation
The POODLE attack is a combination of several separate pieces that when combined allow attackers to exploit it. The individual pieces are not enough stand-alone.
SSLv3 is getting a lot of heat now since POODLE must be able to downgrade a connection to SSLv3 from TLS to work. Downgrade in a fairly crude way – in libcurl, only libcurl built to use NSS as its TLS backend supports this way of downgrading the protocol level.
Then, if an attacker manages to downgrade to SSLv3 (both the client and server must thus allow this) and get to use the sensitive block cipher of that protocol, it must maintain a connection to the server and then retry many similar requests to the server in order to try to work out details of the request – to figure out secrets it shouldn't be able to. This would typically be made using javascript in a browser and really only HTTPS allows this so no other SSL-using protocol can be exploited like this.
For the typical curl user or a libcurl user, there's A) no javascript and B) the application already knows the request it is doing and normally doesn't inject random stuff from 3rd party sources that could be allowed to steal secrets. There's really no room for any outsider here to steal secrets or cookies or whatever.
How will curl change
There's no immediate need to do anything as curl and libcurl are not vulnerable to POODLE.
Still, SSLv3 is long overdue and is not really a modern protocol (TLS 1.0, the successor, had its RFC published 1999) so in order to really avoid the risk that it will be possible exploit this protocol one way or another now or later using curl/libcurl, we will disable SSLv3 by default in the next curl release. For all TLS backends.
Why? Just to be extra super cautious and because this attack helped us remember that SSLv3 is old and should be let down to die.
If possible, explicitly requesting SSLv3 should still be possible so that users can still work with their legacy systems in dire need of upgrade but placed in corners of the world that every sensible human has since long forgotten or just ignored.
In-depth explanations of POODLE
I especially like the ones provided by PolarSSL and GnuTLS, possibly due to their clear "distance" from browsers.
[Source: Planet Mozilla]