Dave Townsend: Welcome to the new Toolkit peers – Paolo, Matt, Jared and Irving
Slightly belated in some cases but I'd like to formally welcome four new toolkit peers. Paolo Amadini, Matthew Noorenberghe, Jared Wein and Irving Reid have all shown themselves to be well capable of reviewing patches in any of the toolkit code. Paolo, Matt and Jared actually got added a few months ago but apparently I failed to make an announcement at the time. Irving was added just last week. Please congratulate them all and don't go too hard on their review queues!
Also if you think there are others who should be peers of Toolkit (or current peers that are no longer relevant) then please let me know.
[Source: Planet Mozilla]
Chris Cooper: If I had a million dollars
Armen has a blog post up about the cost savings Mozilla has been able to realize in its continuous integration infrastructure in Amazon over just the last 3 months. This has been a bit of a sea change for release engineering, who have historically been conservative with regards to changing core infrastructure and practices. We're all coming to grips with the new world order, but I'm quite excited about the possibilities.
Some quick back-of-the-envelope calculations based on other recent numbers from Armen:
starting with a low-ball estimate of 7,000 pushes/month, if we project the rate of spending from December ($19/push) over an entire year, we end up with $1,596,000.
at the new rate ($6/push), a year of AWS time will cost only $504,000.
that's a yearly savings of $1,092,000.
If history has taught us anything, continued growth will eat in to at least part of that savings, but think of what Mozilla could do with an extra million dollars. Depending on where we hire them, that money could easily buy 5-10 more engineers to continue driving the mission forward.
[Source: Planet Mozilla]
Rick Eyre: Getting the number of lines of text in an Element
One of the biggest problems I faced when developing vtt.js is that a lot of the layout algorithm depends on being able to know the line height of the subtitle text. This boils down to being able to know the line height of the div within which the subtitle text sits. A lot of the time this is easy to get:
  var lineHeight = div.style.lineHeight;

But, what if you haven't set a line height? Then you would need to get the computed value of the line height:
  var lineHeight = window.getComputedStyle(null, div).getPropertyValue("lineHeight");

This works... some of the time. On some browsers if you try to get the computed value of the line height and you haven't explicitly set a line height, the computed property will return back as the value normal. That's helpful...
After much searching I found out that you if you use getClientRects on an inline element it will return you a TextRectangle box for each line of text in the inline element. At that point you can either assume that each line has the same height and get just use the height property of the first TextRectangle or to get a somewhat more accurate number you can take the height of the inline element and divide it by the number of TextRectangles you have.
  var inlineElement = document.getElementById("myInlineElement"),
      textRectangles = inlineElement.getClientRects(),
      container = inlineElement.getBoundingClientRect(),
      lineHeight = container.height / textRectangles.length;

  alert("The average line height is: " + lineHeight);

This works really well for the amount of actual code you need to write. I've read about more accurate methods, but they take some serious coding. Like walking through each character in the text and tracking when overflow happens serious.
Now back to my original question which was how to get the number of lines of text in a div (block level) element. The way I did this was to wrap my div which has my content in another div, and set the inner div's display property to inline. Then you can calculate the line height/number of lines of text of the inner div since it has inline display. This way you retain your contents block level layout while being able to figure out how many lines of text it is.
This is it all put together:
  <div>
    <div id="content" style="display:inline;">
      This is all my content in here. I wonder how many lines it is?
    </div>
  </div>

  var inlineElement = document.getElementById("content"),
      textRectangles = inlineElement.getClientRects(),
      container = inlineElement.getBoundingClientRect(),
      lineHeight = container.height / textRectangles.length;

  alert("The average line height is: " + lineHeight);

[Source: Planet Mozilla]
Seif Lotfy: Ich bin ein Xamarin(er) ♥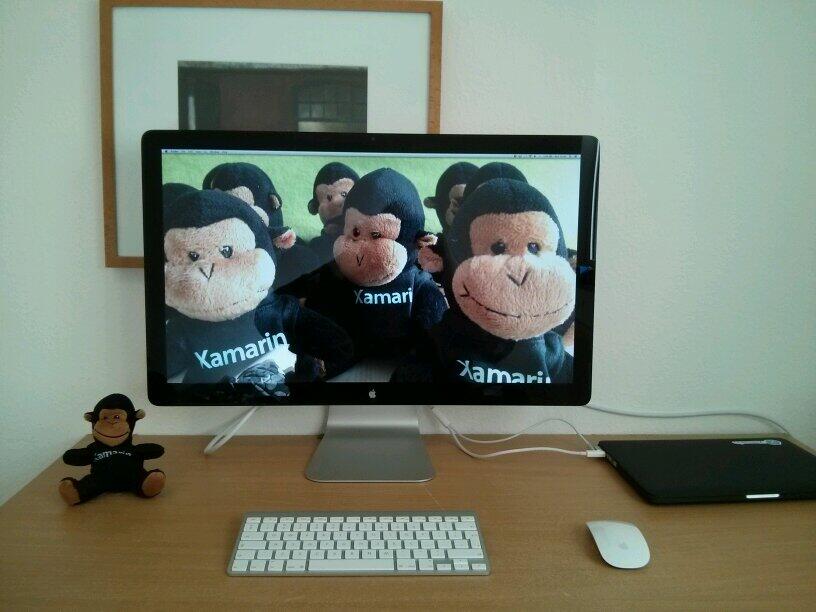 As of the beginning of the April I am a Xamarin (that is what Xamarin employees call themselves).
At Xummit I met the rest of the Xamarins and I had an incredible time there (dare I say magical ♥).
I met old friends like Rodrigo Moya, Jason Smith, David Siegel, Cody Russell, Neil Patel, Connor Curran, Gord Allot and others, but also made new friends:
Zack Gramana: The right amount of crazy and creative. He is helping me with my new pet project.
Seth Rosetter: SF chilled out hacker with an ear for techno and extreme positive attitude, a delight to hang out with.
Mike Krüger: One of the friendliest people I got to meet and know with exactly my kind of humour.
Victoria Grothey: Incredibly nice person with lots of energy and always smiling.
Marek Safar: The most passionate beer expert I know I guess. Also rumour has it that either I am stalking him or he is stalking me.
Václav Vančura: An awesome designer who motivated me to start drawing again. Thanks for that. And many many more.
One thing I believe in, is that interpersonal relationships between co-workers is a must for a community or a company to be productive and successful. Xamarin promoted (and still promotes) this positive habit, achieved it and even more. The upbeat attitude and enthusiasm at Xamarin is infectious. Combined with the diversity in culture as well as stuff/tasks to do brings the best out of Xamarins. I will not forget the bus ride to the venue. 8 people with 7 different nationalities, but all happy and psyched about what they are doing and what others are doing ♥.
Since I joined Xamarin I started doing more Mono in my free time too. Currently I am porting
Synapse to Mac (since I loved the interface and some of the functionalities I couldn't find in Alfred and Quicksilver). Here is a small very early sneak peak :)

I am loving Xamarin and all its stands for and brings to the table.
P.S: Hylke Bons has a fan base here at Xamarin :)
[Source: Planet Mozilla]
Jeff Walden: Iterating a number sequence for lulz and jail time
Hello, readers! Today I bring you two posts about law: one Mozilla-related, one not. This is the Mozilla-related post. Mozillians may already know this background, but I'll review for those who don't.
The "hack"
In 2010 Goatse Security (don't look them up) discovered a flaw in AT&T's website. AT&T's site detected accesses from iPads, extracted a unique account number sent by the iPad, then replied with a private account email address. Account numbers were guessable, so if someone "spoofed" their UA to look like the iPad browser, they could harvest private email addresses using their guesses.
The lulz
The people who figured this out were classic Internet trolls interested (to a degree) in minor mayhem ("lulz") because they could, and they scraped 114000+ email addresses. Eventually Andrew Auernheimer (known online as "weev") sent the list to Gawker for an exclusive.
The sky is falling!
AT&T, Apple, the people whose addresses had been scraped, and/or the government panicked and freaked out. The government argued that Auernheimer violated the Computer Fraud and Abuse Act, "exceeding authorized access" by UA-spoofing and loading pages using guessed account numbers.
This is a broad interpretation of "authorized access". Auernheimer evaded no security measures, only accessed public, non-login-protected pages using common techniques. Anyone who could guess the address could view those pages using common browser addons. People guess at the existence of web addresses all the time. This site's addresses appear of the form "/year/month/day/post-title/". The monthly archive links to the side on my site have the form "/year/month/". It's a good guess that changing these components does what you expect: no dastardly hacking skills required, just logical guesses and experimentation. And automation's hardly nefarious.
So what's Mozilla's brief with this?
Developers UA-spoof all the time for a variety of innocuous reasons. Newspapers have UA-spoofed during online price discrimination investigations. If UA spoofing is a crime, many people not out for lulz are in trouble, subject to a federal attorney's whims.
The same is true for constructing addresses by modifying embedded numbers. I've provided one example. Jesse once wrote a generic implementation of the technique. Wikipedia uses these tactics internally, for example in the Supreme Court infobox template to linkify docket numbers.
Mozilla thus signed onto an amicus brief in the case. The brief laid out the reasons why the actions the government considered criminal, were "commonplace, legitimate techniques".
The cool part of the brief
I read the brief last summer through one of Auernheimer's attorneys at the inestimable Volokh Conspiracy. I've been lightly meaning to blog about this discussion of number-changing ever since:
Changing the value of X in the AT&T webpage address is trivial to do. For example, to visit this Court's homepage, one might type the address "http://www.ca3.uscourts.gov/" into the address bar of the browser window. The browser sends an HTTP request to the Court website, which will respond with this Court's homepage. Changing the "3" to "4" by typing in the browser window address bar returns the Court of Appeals for the Fourth Circuit's homepage. Changing the "3" to a "12" returns an error message.
Illustrating the number-guessing technique (and implying its limitations in the "12″ part) via the circuit courts' own websites? Brilliant.
Back to Auernheimer
The court recently threw out Auernheimer's conviction. Not on CFAA grounds — on more esoteric matters of filing the case in the wrong court. But the opinion contains dicta implying that breaching a password gate or code-based barrier may be necessary to achieve a conviction. The government could bring the case in the right court, but with the implied warning here, it seems risky.
Sympathy
Auernheimer isn't necessarily a sympathetic defendant. It's arguably impolite and discourteous to publicly disclose a site vulnerability without giving the site notice and time to fix the issue. It may be "hard to feel sorry for them being handed federal criminal charges" as Ars Technica suggested.
But that doesn't mean he committed a crime or shouldn't be defended for doing things web developers often do. Justice means defending people who have broken no laws, when they are threatened with prosecution. It doesn't mean failing to defend someone just because you don't like his (legal) actions. Prosecution here was wrong.
One final note
I heard about the AT&T issue and the brief outside Mozilla. I'm unsure what Mozilla channel I should have followed, to observe or discuss the decision to sign onto this brief. Mozilla was right to sign on here. But our input processes for that decision could be better.
[Source: Planet Mozilla]
Jeff Walden: In which I demonstrate Supreme Court fitness in property law comparable to that of Justice Breyer
I said previously that I had two law posts to make. Here's the non-Mozilla-related post.
Introduction
I've blogged about visiting the Supreme Court for oral arguments before. I had the opportunity to do so again for the extremely interesting week of January 13 earlier this year. I attended oral arguments concerning the Appointments Clause, assembly restrictions in Massachusetts, bankruptcy shenanigans, and railroad property law. A month ago, the first decision, in the property law case, Marvin M. Brandt Revocable Trust v. United States, was announced. I'm going to blog about it a little, because I think it's cool and because of its impact on rail trails.
Before I do that, I'd like to note that the Marvin M. Brandt Revocable Trust v. United States article on Wikipedia is entirely my work (and my mistakes

). (At present. Release the vandals in 3, 2, 1….) It's the first article I've written start to finish. I'm more than a bit proud of that. And I'm particularly excited to have done it in such a cool area of law.

Background
Back in the 1800s as the United States expanded toward the Pacific Ocean, it needed to be able to efficiently transport goods and people across that distance. At the time, the solution was railroads. So Congress passed acts incenting railroad creation by granting rights of way across federal land. After initially granting rights of way to specific, named railroads in separate bills, Congress streamlined the process in the General Railroad Right-of-Way Act of 1875. Under this act, any railroad meeting certain conditions could get a right of way, til those provisions' repeal in 1976.
The facts
Fast-foward to (coincidentally) 1976. The United States granted a land patent (that is, a document making clear — "patent" — title to land) to Melvin Brandt for 83 acres in Wyoming, as part of a land swap. One limitation on the grant was that it was subject to a railroad right-of-way originally granted to the Laramie Hahn's Peak & Pacific Railway Company under the 1875 Act. The grant mentioned no other limitations on the right-of-way.
LHP&P never really worked as a railroad, and it passed through several hands. In 2004 the ultimate owners legally abandoned it. What happened to the right-of-way? This is where things got complicated.
The United States wanted the right-of-way land, so it filed suit to quiet title in its favor to clear up ownership. The United States resolved claims with everyone along the way — except for Marvin Brandt, Melvin's son.
Brandt's position
Brandt argued that the right of way was an easement. An easement is a restriction on your ownership of land, that says some other person can enter into and (perhaps) use it for some particular purpose. So your house's land may have an easement across it for a sidewalk, that allows people to go on the sidewalk, walk through, and briefly stop on it, and you have to accept that. You still own the land; you just don't quite have free rein over it. (This is why you're usually responsible for clearing snow off your sidewalk. It's your land, your fault if someone slips and twists an ankle and it was reasonably foreseeable.) When an easement terminates, the land is unburdened by the easement. No physical property changes hands, the easement just doesn't exist, and the land owner can again prevent entry and use of his land.
Brandt buttressed this argument by pointing to Great Northern Railway Company v. United States. In this 1942 case, the Supreme Court decided whether Great Northern could drill for oil and gas on an 1875 Act right-of-way. The United States said no, it couldn't — the right-of-way was in the nature of an easement, only an easement had been granted, all signs (language, legislative history, early interpretation, Congress's construction of it in subsequent acts) said it was an easement. The 1942 Court agreed. Open and shut case for Brandt, right? Yes and no.
The United States's position
The United States argued that 1875 Act rights of way were a "limited fee made on implied condition of reverter". Let's unpack this gibberish. "fee" is roughly "ownership", and "reverter" refers to what happens to the property after some condition (here, abandonment) holds. The United States thought railroad rights of way were an unusual sort of easement. Easements don't typically let you come in and tear things up, but it's necessary for railroads to dig, bore, build up, lay track, and so on. So these "railroad easements" were a fee in those regards. And in regard to reversion after abandonment, ownership reverted to the United States.
In light of Great Northern, this may sound ridiculous. But the United States found language in earlier cases, and to an extent in Great Northern, saying that railroad easements had "attributes of the fee". And two cases predating Great Northern had treated 1875 Act rights of way as limited fees. The problem was, in those cases the Supreme Court had conflated 1875 Act rights-of-way with rights-of-way under acts before 1871. In 1871, Congress changed policy from basically giving railroads land, to only letting them lay tracks on it. Congress wanted to encourage settlement, not just the arbitrary enrichment of railroads (who had become incredibly huge land owners in the West). The Court conflated the two because, in at least one of the cases, neither side had filed briefs, and the Court made a legal mistake.
The United States argued that Great Northern didn't really say 1875 Act rights of way were easements.
Oral argument
Oral argument was pretty interesting. I read half a dozen briefs and the lower court opinion in the case, so I was moderately prepared to follow argument. In some ways I was almost on par with the justices. Justice Breyer candidly admitted to fumbling with his recollections of A. James Casner's property law class, about which he briefly rambled (as is his wont — he's known for rambling

).
Oral argument generally trended against the United States. Sparks flew when the United States attorney began argument. Justice Alito bluntly told him the United States should receive a "prize for understatement" for "acknowledg[ing in its brief] that there is language in [] Great Northern and in the government's brief in that case that lends some support to [Brandt's] argument." Alito recited the brief's subject headings, all forcefully arguing that the right-of-way was an easement and only an easement.
The argument didn't go much better from there on for the United States. Various justices wanted to know how much land would be affected by a judgment that these rights-of-way were easements — permitting takings claims for just compensation, especially when the land had already been taken by the United States. No answer was forthcoming, because the records had been taken so long ago and were so geographically distributed. Breyer in particular repeatedly asked if there were any other easement-but-not-always constructs in the common law of property.
Opinions
The Court announced an opinion on March 10, just under two months after oral argument. Fast turnarounds typically indicate uncomplicated cases, and this was such a case. The justices divided 8-1 for Brandt, uncritically adopting his position. Chief Justice Roberts wrote the opinion, which began with a half-dozen pages of history of the West and particularly of LHP&P. (Definitely give it a read if you like Western history.) Roberts emphasized that the United States lost because it had won in Great Northern and faulted it for its "stark change in position". He also asserted that 1875 Act railroad rights of way must be analyzed as common law easements — not a strange amalgam as the United States had argued.
Justice Sotomayor dissented alone. She argued that Great Northern had decided only one aspect of the property interest in railroad rights of way, and it hadn't decided how reversion should play out. She also thought that railroad rights of way shouldn't be analyzed under the common law, because of the extent to which they went beyond what normal easements allowed.
In the end the United States was roundly rebuked and defeated. Sometimes 8-1 decisions are a matter of some recognized, fundamental disagreement; see for example many of Justice Thomas's solo dissents. But when a decision goes this way, in a case barely implicating deep jurisprudential disputes, you have to second-guess yourself a bit when you're on the losing side. It's one thing to lose with others agreeing with you. But when no one else sees it as you do, perhaps you're the one who's wrong.
Why did the United States pursue the case to a resounding loss? This particular case arose a bit weirdly. It was pushed by various property-rights groups, at the start. And for where it was raised, in the Tenth Circuit, existing circuit precedent said Brandt's argument would lose, which it did. Brandt appealed to the Supreme Court, citing the circuit split: a good way to get your case heard, but no guarantee. What possibly tipped the balance was that the United States, despite winning, agreed the Court should hear the case. Why?
It looks to me like the United States got greedy. It saw an opportunity to wipe out the other circuits' bad precedents, and it blinded itself to the weakness of its argument.
Consequences
What happens to Brandt specifically? The case returns to the Tenth Circuit to respond to the decision, but it's unclear to me what's supposed to happen there. I'd think they'd just quiet title in Brandt and be done, but the Rails-to-Trails Conservancy says it'll keep working in the Tenth Circuit to "narrow the ultimate impact of the Supreme Court's ruling". How they can work against a predetermined quiet title action, I don't know. (It's possible this is just a face-saving claim on their part.). And it's possible the United States might just acquire the right of way using eminent domain. (Why not do that and avoid suit? Money, of course. If it owns the land, no just compensation to pay. If not, that's money out of the government's pocket.) So Brandt's not quite out of the woods yet, pun probably intended.
But Brandt's particular plight isn't the important thing here. It's all the other places where suddenly takings claims can go forward. No one knows how many of these there are. Statutes of limitations and estoppel will preclude many claims, but not all of them. It's still an unresolved mess.
Lessons
This touches a deeper concern. The United States acted here because it wanted to create rail trails, converting useless railroad corridors into bike trails. I like bikes. I like bike trails. But the law authorizing rail trails was enacted with flagrant disregard for the actual ownership of railroads in disuse. The CBO estimated the law wouldn't cost a penny, but it now could cost $500 million, maybe more after this decision. We should demand a higher standard of Congress in the laws it passes.
[Source: Planet Mozilla]
Daniel Glazman: Welcome cbeard
Among Mozillians, there is a small (not too small, in fact..) group of people who were already here before 15-jul-2003. After that date, we saw old-time contributors rejoin Mozilla one by one, and new hires too, something we had forgotten about since the 2002 Netscape layoffs. Chris Beard was one of them, at the end of 2004 IIRC (time flies, holy cow, time flies...). If old-time Mozillians saw a necessary little shift in the local culture because of these new hires, it was clearly not the case with cbeard, who adapted so well to Mozilla we immediately used his IRC nick to mention him. Having a vision, dealing very well with the community, always open to discussion, leading new projects, highly respected, I'm glad he was appointed interim CEO. Welcome Chris!
[Source: Planet Mozilla]
Brian King: Chris Beard Stories
You may have heard that Chris Beard came back (he never really left) to Mozilla as interim CEO. I have many Chris Beard stories, but here are just a couple of personal ones.
The first was back in 2006 when I first contracted for Mozilla writing an add-on. Chris was product managing the add-on and we were on an early call with others trying to wrap up and get a first version out the door. I forget the details, but the general tone of the conversation changed for me when Chris said something to the effect of "let's ship something we are proud of and that users will love". Up until that time I had volunteered for many years for Mozilla with a carefree attitude. This was Chris' way of saying that what we are doing is important, and we have to do it well. After that I contracted on other projects but also put in a lot of volunteer time. It never lost the fun aspect, but I knew what we were doing was serious and making an impact.
Fast forward to 2010, to the Mozilla Balkans Meeting in Ljubljana. We gathered in the center of the city at a typical Slovenian 'gostilna' (restaurant) and were told a special guest was coming. Everyone was expecting a famous Balkans singer. Instead our brand new CEO at that time Gary Kovacs walked in, accompanied by Chris and a few others. After all the excitement, we settled down to eat and I was sitting beside Chris. We talked about many things, but throughout he was passionate and sharing his big ideas both for what I was working on and the opportunities that Mozilla had moving forward. Every encounter with Chris was a piece of advice, inspiration, a big idea or all wrapped up in one.
Somehow I feel the best Chris Beard stories are to come.
[Source: Planet Mozilla]
Lukas Blakk: Learn To Teach Programming – Software Carpentry
Today, post PyCon conference, I spent the entire day immersed in an incredibly dynamic and educational workshop by Software Carpentry "Learn to Teach Programming".  I'm going to do a mix of dumping my notes in a play-by-play fashion with possible sidebars for commenting on what I experienced personally so that I have a record of this to look back on as I move forward with Ascend Project planning and execution.
Meet Your Neighbours
The event started off, as they always do, with a go-round of people introducing themselves in short form.  As we started taking turns our teacher, Greg Wilson, asked for the person who just spoke to tap the next person to speak before sitting down.  This proved to be our first of many small applications of the science behind learning and how it can play out in real life.  While it apparently takes a room of kindergarten children 3 reminders to do this extra step during intros, it took this room of ~25 adults 14 requests before we mostly started doing so without prompting from Greg.  By the way, during the intros I learned about Dames Making Games which I can now add to my mental list of awesome women-in-tech groups and if you're reading this and are in Toronto, check them out!
Teaching Is Performance
It raises your adrenaline, brings out your nervousness, and it's something you need to work at. A few quick tips from Greg on preparing for your 'performance' as teacher: always bring cough drops, and figure out what your 'tell' is.  Like with poker, everyone has at least on thing they do when they are nervous.  I suspect for me its likely that my 'tell' is talking fast and/or having trouble not smiling too much (at least in poker, it is).  This was our first introduction to how we should be reflective about our teaching – even go so far as to record yourself if you can't get honest feedback from people around you – so that you can spot these things about your manner and work on adjusting them to 'perform' teaching in a more confident and reliable manner.
Improv came up as a way to work on this where you can get feedback on how you perform and also learn to keep other people engaged.  I used to do improv when I was an awkward teenager and didn't feel like I was a superstar at it but I wonder what it could be like now that I have more confidence.  I'll be looking for classes in SF to try it out.  What's there to lose?
Why Don't We Teach In Teams?
Greg pointed out how teaching, unlike music and comedy, is such a solo activity.  Musicians typically build up their experience and skills by playing with others.  The best comedians by and large spent a significant amount of time in some sort of comedy troupe before striking out on their own as a stand-up or as major film stars.  Teachers though?  Often alone in their classrooms and if my partner is an example of the 'norm', definitely alone while grading and preparing lessons.  This is something worth exploring: what could teaching be like for the teacher if there was team teaching?  What could we do with more feedback, more often, and with someone helping us track measurable progress towards our goals as agents inspiring learning?
Key Points About Teaching & Learning
People have two kinds of memory layers – short and long term – and short term memory (which is what we are working with in classroom environments) can hold ~7 items +/- 2 so really we should aim for 5 in order to teach to our students' capacity
We have to balance on/off time – we lose some time switching between tasks or concepts in the teaching but working with memory limitations as mentioned above, we must let people take breaks to reset & refresh
Avg person can take in info for about 45 minutes before their attention wanes from exhaustion.  For me, this is more like 30 minutes. Hearing this from Greg reminds me that I want to propose that all meetings I'm involved with at work move the default length to 30 minutes and that we have a set of rules for how to deal with 'overage'.  Either email or mailing list post, etherpad, set up a follow-up meeting, or make a proposal and request feedback so that we are not taking an hour because we *have* an hour.
Apparently the military has a lot of research and effective solutions for human performance.  Greg mentioned being at a naval academy and the grad students he was lecturing to dropped into doing pushups when a bell sounded on the hour.  This sounds like a great practice for anyone trying to learn and be engaged with others – get your blood pumping and change your position.  Reminds me to get that automated rest-taking app running on my laptop again and to actually pay attention to it for a while instead of dismissing over and over.
Continuous 'flow' – oh that elusive state for programmers.  There was some sort of quote about coffee but I missed the first part, the gist was that when we are immersed in something and truly engaged we can override that 45 minute intake limitation from before but if we do more than pause (without switching contexts) we could end up breaking flow and it takes at least 5-10 minutes to get back into it. This is key for people who work in environments full of distractions and interruptions. I've been thinking a lot about this one lately as I'd like to work on breaking my very unproductive cycle of checking IRC and email in a loop as though I am event-driven.  I need to make times to get into 'flow' and do bigger tasks with more focus.
A sidebar of the distraction mention was the fact that, in programming, syntax can be the distraction. That is, errors in.  When you get stuck trying to figure out where your semi-colon or indentation is off you break out of 'flow'. In a language/framework like Scratch this is not possible as the blocks cannot be dragged and dropped into any order that creates errors except in ways that are related to logic and program flow – worth stopping to think about (and keeping you in your engagement 'flow')
There are roughly three types of minds out there to work with in teaching: a) Novice b) Competent c) Expert.  The Novice doesn't know what they don't know so the most important thing to do when trying to teach a Novice is to make sure their mental model of the concept you are teaching is correct.  This is to become a lot of the focus in the rest of the day – methods of determining if our concept is getting across correctly.  The Expert is such because they have more connections between all the facts they know about the concept/skill and so they can leap from point A to point J in one move where it takes a Competent mind all the dots in between – executed well, but with thought and intention – to complete them.  It is *as hard* to get Novices to become Competent as it is to get Experts to see the concept they are trying to teach as a Competent person does.  Think about something you might be and Expert at and see if you can tell what steps you assume other people will know.
Another key point about the Expert is the idea of reflection. Being able to reflect on your skill is huge for honing it.  An example would be how I went to a hockey skating workshop where they video taped us skating our fastest and when I saw that video, saw how knock-kneed I was and how my internal map that I was using wide leg strokes did not actually look like that in the tape I was a) horrified but also b) it's a reminder of how far I have to go and how much more work I need to do in order to reach a higher level of expertise, such as that reflected to me by the instructors.
Accepting Feedback and Critique
We spent some time talking about critique. In architecture, art, music, and many other disciplines there is a built-in system for critique.  It helps the student to build up their sense of self, to know their strengths and weaknesses.  We do not always have this in teaching.  In our workshop, Greg had people write down one piece of positive and one negative feedback on two sticky notes (yellow for positive, pink for negative) and he asked us to put them on a piece of paper at the front of the room before we headed out on our first break (just over an hour of instruction had occurred).  When we returned we discussed what the anonymous feedback had provided Greg with and what he could actually work on in the moment vs. what was useful for later.  He mentioned doing this, and letting it be anonymous, was a great way to build trust with your students. Also we talked about how to get better at accepting feedback, working with it, not letting it paralyze you or derail your lesson.
One of the key takeaways for me here was the idea that the most senior leader/teacher should model this for others.  Show that you can hear feedback, both good and negative (hopefully constructive), and be able to move forward without crumbling under the pressure.  While I'm nervous about feedback, I will do my best to 'fake it till I make it' on this point because it's definitely more important to correct course and create a better experience for students than to be proud and lose their interest and especially, trust.
Concept Maps
Our next major concept was the concept map.  This is a way to help yourself understand what you are trying to teach. It's also a way to check yourself for the 7 items +/- 2 factor. If you have more than 5 main concepts in the concept map, it's time to evaluate it for what can be put aside for now or what can become the next lesson.  The concept map can also be shared with students as a way to make sure everyone is on the same page or at least starting with the same page.  Greg recommended handing out a printout of the concept map so that students could doodle and expand it in ways he might not have thought of.
We learned how the concept map should never be used for grading.  It's mostly a tool for the teacher to know if they have managed to get across the mental model well enough for the novice to reflect back a matching map and feel comfortable moving on to the next concept. It's also a way of preventing the "blank screen" where students can be frozen trying to come up with what to put down (in programming or in writing) and having a scaffolding there in the form of map, or hints, any form of guidance can basically jump start the student and hold their hand until they need less and less of it to self-start, self-direct, and truly *learn* autonomously.
We did an exercise where we drew up concept maps for how to teach a for loop.  This was my first time doing a concept map and it was hard.  Definitely will take practice and likely some more reading/looking at other concept maps to drive home the concept for myself.
Key points from Greg:
Make your concept map look 'cheap' so that people aren't afraid to give you honest feedback
Write and share maps with each other – try this with your team at work on a project you're starting – you might see that others have a *very* different sense of what is being attempted
Try not to need things in your concept map that you will "explain later" – if you can't explain it now you're going to disrupt the 'flow' of maximizing the short term memory limits
Transfer your map into a list of bullet points as it will help you put the most important concepts first
Think of concept mapping like couples dances. You both want to be doing the same dance or there will be a lot of bruised shins
Sticky Notes as Invaluable Teaching Tool
We used sticky notes at several points in this workshop.  While we only had two colours today, Greg recommends three colours to be used as follows:
Green

:  Students can put this up in a visible place when they have completed the exercise currently being done

Yellow

: Students can put this up when they have a question.  Also this is a great tool for ensuring more participation in the classroom setting.  Some people talk more than others, there are definitely certain types of people who take up more space, and the deal with the yellow stickies was: You get two, when you ask a question put one aside.  Another question?  Put the other aside.  Now you have no more questions until EVERYONE in the class has used at least one of their yellow stickies.

Red

:  Students can pop this up in a visible place when they need help on something.  This is great for two reasons: 1) the student can keep *trying* instead of worrying about holding a hand up and waiting for eye contact with a teacher and 2) the student can request help without drawing too much attention to themselves.  This is great for classes with people who might have learned it's best not to speak up, ask questions, or draw attention to themselves out of fear and/or shame.
Know Your End Goal
This probably shouldn't have *blown my mind* but it did.  It's so obvious yet I've never once designed curriculum with this approach. You can bet that's all changed now.  Here's the key point:
DESIGN YOUR LESSON BY WRITING THE 'EXAM' FIRST
Ya.  It's maybe obvious.  You want to make sure the students leave knowing what you intended to teach them?  Well, figure out how you're going to measure that success *first*, then build your lesson up to that.  "They understand the for loop" is not enough.  Be specific.  Have a multiple choice question that tests the output of a for loop and gives 3 plausible answers and one right answer.  Use this to check if you are teaching well – their failure to choose the right question is your failure to teach the concept correctly.  This doesn't have to be for actual grading (unless you want to grade yourself). Think of this like Test Driven Development for curriculum.  Teach to the goal.  You will develop lessons faster and more efficiently.  Your learners will appreciate it.  They can tell when they are learning vs. having a lecturer do a brain dump on them that goes nowhere in particular.  Backwards design works.  Greg's book plug related to this section:  "Seeing Like a State"
Another tip?  Create one or more user profiles for your lesson.  In our workshop we created Dawn: 15 year old girl who is good at science and math, learning programming in a one-day workshop. Then we did an exercise in crafting a question that would confirm if we had successfully taught how functions work to her.
We learned about Allison Elliott Tew's work and about "Concept Inventory" which is a way to use common mistakes in mental modeling to create multiple choice questions where the incorrect answers can help you understand *how* someone has misunderstood the concept you are trying to teach.  Multiple choice is great because it's quick to get you an assessment (teacher grading time).
Peer Instruction
Related to multiple-choice as test of understanding is Peer Instruction.  This is a method that uses a multiple choice question in a really interesting, and engaging fashion.
Developed by Eric Mazur in the 1990′s this method expects students to have done some pre-work on the material before coming to class so that the entirety of the lesson can be used to compare and correct conceptual maps and understanding of the material.  It goes like this (at least Greg's interpretation – it differs in Wikipedia as to how Eric designed it):
Provide a multiple choice question based on the pre-work content.  Ensure 3 plausible answers and one correct
Students select and *commit* to an answer (there is not yet software for this, though there are clickers) – you can also ask people to hold up the number of fingers for their choice and have classroom helpers count
If everyone picks the right answer you can move on but otherwise you ask people to talk in groups with their neighbours to examine each other's choices and what the correct answer might be and why.  This is great for having people explain their mental model/map
Vote again and have students commit to the answer
Instruction reveals the answer as well as perhaps a single sentence explaining why
Groups discuss again, this time they can explore their understanding with the correct answer alongside people who, likely, had the correct model
This teaching technique was proven in 1989 but is still widely unused (esp. in MOOCs). Greg told us that he can usually do about 10 of these types of questions in a 1 hour class.  We did an example of one in the workshop to test out the method and it was a lively exercise.  This was also an opportunity for Greg to help us notice how noise in the room helps a teacher determine when a good time is to check in, continue the lesson, or make sure people aren't stuck.  Active, engaged learning is boisterous and noticeably relaxed.  Quiet can mean focus, and then as people complete the exercise you can hear some discussions start up as those who are done talk with each other about the exercise.  I look forward to getting a bit of expertise at this level of listening and was impressed by Greg's skills in classroom energy level reading.
Fuck It, I'm Outta Here
I have several more pages of notes but it's getting late and this is a long post. There's one more part of the workshop that I'd like to write about:  The moment when you decided you didn't want to learn something anymore.
This is a really great piece of advice for teachers.  Greg started by saying that he used to ask students what motivated them to learn, what great experience in learning they had so he could tap into that motivation as a teacher.  Now?  He asks people what DE-motivated them.  You get a lot out of people this way.  Ask someone (or think of your own experiences): "What was something you were curious about, working on, getting into, and what happened that made you say 'fuck it' and drop it? If you could go back in time what would you change?".
For my example I spoke about returning to gym class at 12 years of age after recovering for many months from a very physically traumatic incident where I was hit by a car while on my bike (15 bones broken, 6 months in a wheelchair).  Being immobilized *and* being a pre-teen caused me to put on a fair amount of weight and I was no longer very physically active or able.  I also had yet-to-be-diagnosed asthma.  Not only did I have to endure a gym class where those with natural talents were help up while the rest of us were discarded but I also continued to fail tremendously at getting more than a "Participation" certificate(! Every other result got a very nice badge) for the Canada Fitness Test.
My "Fuck it" moment was when I got so frustrated with never getting a badge that I stole someone's gold badge when no one was watching.  I also ended up eschewing all sports and athletic pursuits for many years if there was any hint of tryouts or actual talent needed.  Years later, at 29, I taught myself how to run by using a couch-to-10K program that did repetitions of running and walking in order to build up endurance.  Not only did I succeed at that but I learned to *love* running and feeling healthier in my body.  If I could go back in time I would become a Physical Education teacher and make sure every kid in my class knew that it's not about natural talent at anything. It's about setting achievable goals for yourself and comparing your results against your OWN RESULTS.  Never mind some test, and other kids. We're all very different but no one should be denied a sense of accomplishment.  It's what keeps you coming back to learn & build on what you've learned.
Now Go Read More: Keep Learning How to Teach
It was an amazing day.  I have more notes to transcribe for myself but I think I've managed to capture the major concepts I learned today that will all be invaluable in my work on Ascend and beyond. Greg is an experienced, passionate, driven teacher and his enthusiasm for *knowing* what works in education is contagious.  I want to be a better scientist and educator too. The Software Carpentry movement is picking up momentum.  Look for workshops, blog posts, and opportunities to participate in a town near you.   See their site for up to date information and also check out their materials page for additional resources.  I've got a few new books to read on the plane home tomorrow.
[Source: Planet Mozilla]
Matthew Noorenberghe: An easy way to test the New Firefox Beta look and feel before it's released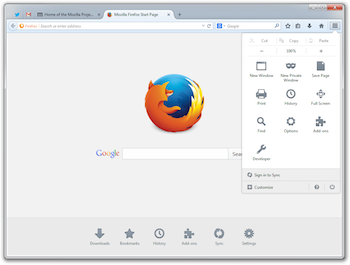 The new Firefox Beta is faster, simplified and easier to customize and we need your help to test it out before it gets released in a few weeks time. There is now an easy way to review Firefox user interface changes without even installing the new version. "How is that possible?" you might ask. We have a collection of hundreds of screenshots of the new Firefox in various different configurations (affecting features such as tabs, toolbars, themes, customization mode, and the new menu) that are ready for you to review. It's fast and easy to do in three simple steps:
Open up the screenshot review tool and enter a nickname to log in (there may be a small reward for the most valuable contributions so keep that in mind when choosing)
A random screenshot will be displayed where you can simply identify any visual issues related to the new user interface that you may see. Simply drag to select the region of the image and add a comment (and optionally a bug number). See an example.
When you're done reviewing that image, simply click the button to get another and go to step 2. Endless fun ensues!
Of course, installing Firefox Beta, testing the functionality and filing bugs is still really valuable and encouraged. Areas to focus on include the new customization mode, menu panel, tabs, and Firefox Account Sync. So, what are you waiting for? Start reviewing now. [Source: Planet Mozilla]

Mark Surman: Mozilla is all of us

Ten years ago, a scrappy group of ten Mozilla staff and thousands of volunteer Mozillians broke up Microsoft's monopoly control over how people could access the web: they released Firefox 1.0. There was no single mastermind leader who can take credit for this achievement. Instead it was a wildly diverse and global community that did this. They achieved something that seemed impossible. That's what Mozillians can do when we're at our best.

Over the last few years, we've taken on the next huge challenge: building a smartphone with the technology and values of the web. We've moved in a few short years from the germ of an idea in Boot to Gecko to Firefox OS phones being in people's hands in 15+ countries. It was thousands of Mozillians — coders, localizers, partners, evangelists, etc. — that made this journey possible. These Mozillians and the many more who will join us who will play a key role in achieving the audacious goal of putting the full power and potential of the web into the hands of the next two billion people who come online.

I've been thinking about what our community can achieve alot in the last few weeks. The media and the critics have been talking alot about Mozilla and our CEO, jumping to the conclusion that who our CEO is defines what Mozilla is. But that's not the reality.

The reality is that: Mozilla is all of us. We are not one or two leaders, and we never have been. Mozilla is a global community of people building the things we've always wanted to build, and can't build anywhere else. It's people solving the tough problems on the web that most need solving. It is all of us taking action every day. Building. Teaching. Empowering. Wherever we are. We all define who Mozilla is together. We are all leaders. It's the things we choose to build and teach and do every day adds up 'Mozilla'.

While hard, the past few weeks have been a reminder of this. The attention, boycotts and ire from all along the political spectrum, and departure of a leader like Brendan would have killed most companies. But Mozilla is not most companies. In fact, we're a global community that rolls up our sleeves to work on a common cause, not a company with single leader. As Mozillians, we need to remember this. And live it.

That's one of the reasons that I'm happy Chris Beard agreed to step in as interim CEO at the Mozilla Corporation today. Certainly he knows technology and products, having played a key role in everything from the early success of Firefox to unveiling FirefoxOS to the world at Mobile World Congress. But more importantly right now, Chris is one of the best people I know at gathering and empowering Mozillians in a way gives them a chance to have real impact.

While it may seem like a long time ago, it's worth looking back at Chris' role on famous Firefox 1.0 New York Times ad to get a sense of how he works.
The notable thing about that ad is not its size or reach, but that Mozilla neither placed nor even paid for it. The ad was a grassroots effort, dreamed up and paid for by roughly 10,000 people who'd been using Firefox in beta and wanted the world to know that they know had a real choice in how they used the web.

Chris was running marketing for Mozilla at the time. As he saw community momentum growing around the idea, he jumped in to help, bringing in more resources and make sure the ad actually made it into the Times. He did what Mozilla leaders do at their best: help others gather together to take concrete action to move our cause forward.

Mozilla has a tremendous amount of momentum right now. We are about to ship Firefox OS in 15 more countries and release a $25 smartphone that will bring the web to tens of millions of people for the first time. We're about to unleash the next round of events for our grassroots Maker Party campaign, which will bring in thousands of new volunteers and teach people around the world about how the web works. And we're becoming a bigger — and more necessary — voice for the web, for trust and for privacy at time when all these things are all under threat. The things we are all working on together are exciting. They're important. And they take a global community to make happen.

If we're honest, we've lost a bit of this momentum over the last few weeks. But, as they say, never waste a good crisis. We're already gaining momentum back. And we have a chance to become even better and stronger than we were a month ago.

Seizing this opportunity starts by reminding ourselves that Mozilla is at its best when we all see ourselves as leaders, when we all bring our passion and our talent full bore to building Mozilla every single day. Chris has a role in making this happen. So do people like Mitchell and me. The people on our boards can play a role too. But it is only when all of us roll up our sleeves to lead, act and inspire that we unlock the full potential of Mozilla. That is what we need to do right now.

 


Filed under: mozilla, openweb, webmakers
[Source: Planet Mozilla]
Joel Maher: browser-chrome is greener and in many chunks
On Friday we rolled out a big change to split up our browser-chrome tests.  It started out as a great idea to split the devtools out into their own suite, then after testing, we ended up chunking the remaining browser chrome tests into 3 chunks.
No more 200 minute wait times, in fact we probably are running too many chunks.  A lot of heavy lifting took place, a lot of it in releng from Armen and Ben, and much work from Gavin and RyanVM who pushed hard and proposed great ideas to see this through.
What is next?
There are a few more test cases to fix and to get all these changes on Aurora.  We have more work we want to do (lower priority) on running the tests differently to help isolate issues where one test affects another test.
In the next few weeks I want to put together a list of projects and bugs that we can work on to make our tests more useful and reliable.  Stay tuned!
[Source: Planet Mozilla]
Pascal Finette: Never Walk - A Talk About Entrepreneurship And Running
Part 1 - Roger
This is one of the most inspired moments in the history of athletics: Roger Bannister crossing the finish line on 6 May 1954 during a meet between British AAA and Oxford University at Iffley Road Track in Oxford, United Kingdom, where he became the first human to run the mile in less than four minutes. An extraordinary achievement which was, at the time, considered impossible. Seeing the picture of Roger crossing the line gives me goose bumps. Each and every time. This picture evokes so many emotions in me - in a lot of ways it's the perfect capture of the perfect moment.
But we are getting ahead of ourselves. For now - keep Roger in mind, we will meet him again later.
"Reaching the finish line, never walking, enjoying the race. These three, in this order, are my goals." — Haruki Murakami
This presentation is a story about running, running a business and running through life at large. And how all these things can be treated the same. A story about lessons learned. A story about failures, perseverance, winning and the sheer joy of accomplishment - large and small. And it is a story why we should never walk in life.
Let's get ready… toe to the starting line.
Part 2 - A True Story
"We embrace pain. Pain is the purifier." — Runner's Proverb
In 2008 I found myself with pretty severe depression. A condition and feeling which I never experienced before. I felt helpless. I didn't know what to do. And I didn't know how to get out of it.
Over the course of some months I first talked with friends and family and tried to fix it myself. Thought I could figure out what it was, mend it and move on. But it didn't work.
Eventually, I knew that I needed help. So I searched for help. And found a fantastic therapist. She worked with me through a lot of issues in my past - but more importantly she asked me why I stopped doing sports years ago, having spent most of my youth engaging in one sport or another. I didn't know the answer. Life just got in the way.
My therapist asked me which sport I enjoyed most. The answer was immediately clear to me - running. Running is primal. It's hardwired into our brains. Humans are born to run.
So I started running again. I ran for life. For my life.
About 10,000 miles later, after endless hours on the roads and trails in every place I lived & visited ever since, running with and without company - I learned something. I learned that the fundamental lessons which running taught me, hold true for running a startup. And running through your life.
They are the essential rules for any entrepreneur. They are the essence of living life. At least if you want to do the impossible - and break your own four minute mile.
Three - Ten Principles
"Somebody may beat me, but they are going to have to bleed to do it." — Steve Prefontaine
Train hard. There is no way around it. It's the foundation. Everything else will depend on it.
When I built my first startup, fresh out of university, I didn't know anything. I had a huge ego and thought that I knew everything there is to know about building and running a startup. But I didn't. I went into the race without training. It was ugly. I learned on the fly - which is fine. But I had people rely on me. And they suffered from my level of unpreparedness.
Train hard. If you want to race, you need to pour your heart and soul into the preparation. This is where races are lost and won.
Make sacrifices. Emil Zapotek is one of the greatest runners of all times. Emil wasn't terribly talented or genetically gifted to run. But he made sacrifices. More than anyone else. And he won.
Building a startup requires huge sacrifices. I slept on the floor in my company when I worked through the night. I blew up a long-term relationship. I lost friends as I didn't have the time to see them anymore. My first startup was a financial disaster. It was a sacrifice which, in the end, made me a better entrepreneur. And my following ventures so much better.
Make positive choices. Your life will be full of decision making points. Make sure you choose wisely. Choose the ones which will have a positive impact on you.
I made a choice in my startup which I paid dearly for - against my gut I chose the investor with the better term sheet. I wanted the money. When the company went downhill, it turned ugly. I didn't make a positive choice - and paid dearly.
Seek your potential. I recently read that, unless you are an ultra-elite runner, you always have the ability to run faster. Always. I believe this is true for everything we do. Only very few people tap their whole potential.
Seek out your potential. Figure out what you're good at and get better at it. Don't waste time getting mediocre at something you're bad at. It's not worth it. I learned so much about myself doing startups, working at big, fast-growing companies and helping other entrepreneurs. I think I know my strengths now - and I am sure I haven't reached the limits of my potential. Keep pushing. Become Muhammed Ali.
Set high goals. Remember Roger? When Roger set out to break the four-minute mile, people believed that the human body will never be able to run that fast. Doctors were of the opinion that the heart will explode if you run that fast. And despite all this, Roger knew that it was possible - he set his goal that high. And only weeks after he broke the four-minute mark, a handful of other runners broke the same barrier. The barrier was was only in their heads.
You can't change the world if you don't set out to do so. Be bold. Dream big. Who would have thought that we can put a man on the moon? Or that a little social network for Stanford students can become the largest website on the planet?
Relax under pressure. Look closely at Shalane Flanagan's facial expression on this photo. Shalane is the world-record holder for the 3000m. And she is completely relaxed and in the zone while racing.
You can't perform to the best of your abilities if you are tense. You will annoy the people around you. I know - I was tense when I did my first company. I yelled at people. It wasn't nice - and it didn't help. Learn to relax under pressure. Breathe deep - it will help you.
Attack pain. Pain is inevitable. You will feel pain. You can choose to let it dominate you or choose to attack it, ignore it, grind through it. At the end pain is just a neuro-signal. You can will your way through it. Pain is the purifier. Be Arnold.
I can't count the amount of times I came to a point where I just wanted to stop. Wanted to give in to the pain. Or just take a break. Both in running, life and running my businesses. Ignore the feeling. Grind through. It's just a neuro-signal. If its worth it - push on.
Push the pace. Go out and don't hold back. Don't be the guy who races in the shadow of others and tries to sneak by on the last few meters. Keep on pushing the pace. Steve Prefontaine to this day is the most courageous of runners in the world. He kept pushing the pace. Always.
You chose to start a company. Now do it properly - with every fibre of your body, continuously pushing the pace. Be bold. It's the only way to succeed as a true leader.
Work as a team. Running looks from the onset like a very solitary sport. It is not. Roger had two good friends pace him through the first two and the third round of his four-round record run. Your team is everything. Without them you are nothing.
Embrace the spirit of the team in your organization. There is no room for anything else - you have to work as one, for a common goal. Even the brilliant Steve Jobs couldn't make things happen without his team.
Run to win. History has it that Pheidippides died after reporting the Greek victory over Persia in the Battle of Marathon to Athens. Treat the marathon with respect. Run to win. Every time.
Don't get into business if you aren't in it for the win. And do what it takes to win. Honor Pheidippides. And run like Usain Bolt.
Encore - Two More
"I'm going to work so that it's a pure guts race at the end, and if it is, I am the only one who can win it." — Steve Prefontaine
Defeat the wall. When you run a marathon you will hit the wall. After 21 miles of running your body simply runs out of glycogen and wants to shut down. This is the point where your will is tested most. You push through it. You force carbohydrates into your body although your stomach started cramping up at mile 15. But deep down you always knew - it is possible. So you persevered and set one foot in front of the other. Repeat. And repeat.
In every venture, I hit the wall. There always was the day when I didn't want to get out of bed. Where I just wanted to throw it all down the drain and give up. Persevere. Get dressed, get to work, get going. Force yourself through it. It won't last. You can defeat the wall.
Relentless Focus & Boring Consistency. Running is all about spending hours and hours doing the same thing - running. You need to have laser-sharp focus and be consistent. There is no way around.
In your company there is nothing more important than making the main thing the main thing and then executing on it. It's not flashy & glamorous - but it is how you will get to your goal. I ignored this piece of advice in my first company. I kept chasing the next new thing. And failed.
Again
Train Hard
Make Sacrifices
Make Positive Choices
Seek Your Potential
Set High Goals
Relax Under Pressure
Attack Pain
Push The Pace
Work As A Team
Run To Win
Defeat The Wall
Relentless Focus & Boring Consistency
One Rule
"The man who can drive himself further once the effort gets painful is the man who will win." — Roger Bannister
The first rule is actually the first and second rule of everything you do.
If you don't have a big, fat grin on your face when you run, don't do it. Have fun while you're out there. It is your race.
Remember
"Nach dem Spiel ist vor dem Spiel. – After the game is before the game." — Sepp Herberger
"The only good race pace is suicide pace, and today looks like a good day to die." — Steve Prefontaine
NEVER WALK.
[Source: Planet Mozilla]
Geoff Lankow: Weird network problem - help!
I know that strictly speaking I'm posting this to Planet Mozilla, and it's about Chrome/Chromium, but someone here will be able to point me in the right direction.
I'm having odd trouble with Chrome establishing an SSL connection to my webserver. Not only does it not connect, it cuts off any communication to the server for 5 minutes.
Steps to reproduce:
Ping darktrojan.net. It resolves to 64.13.238.140 and responds as you'd expect.
Visit https://www.darktrojan.net/ in Chrome. It gives a cert error in Firefox, but in Chrome will fail to connect.
Ping darktrojan.net again. No response.
This issue has appeared in the last few days - right when I need it to be working most - which suggests it's a (recently released) Chrome 34 problem, except that I can reproduce it in Chromium 33. I don't use either on a regular basis so I don't know if that has anything to do with anything. I also wonder if it's something to do with Heartbleed but my webhost have said the site was never vulnerable so I assume nothing's changed there.
Please email or tweet at me if you have any idea what's going on. I'm tearing my hair out here.
[Source: Planet Mozilla]
Ian Barlow: Notes from UX Immersion Mobile Conference 2014
Last week I was in Denver for a three day conference put on by User Interface Engineering. I met lots of great people, and the workshops and talks were fantastic. Would highly recommend to anyone looking for a good UX conference to attend.
Brad Frost
We don't know what will be under the Christmas tree in two years, but that is what we need to design for.
Principles of Adaptive Design
Ubiquity
Flexibility
Performance
Enhancement
Future Friendly
Tools
Atomic Design
Break down design elements into reusable components of a system:
Atoms
Molecules
Organisms
Templates
Pages
More details on Atomic Design here: http://bradfrostweb.com/blog/post/atomic-web-design/
---
Ben Callahan
Dissecting Design
Part 1: Establish the Aesthetic
Style comparisons – Pinterest is a great tool for this simple direction setting tactic
Use tools you are comfortable with to establish the aesthetic
Part 2: Solve the Problem
Static design tools (photoshop, etc)
Responsive design tools
html/css
You best solve problems using tools you are fluent with
Part 3: Refine the Solution
Static tools
Instead of static design hand-offs, consider design pairing: one engineer, one designer, working together side by side.
Efficiency is key with refining a design solution
Group improvisation
The fact is, there is no one way to design for screens. Every project is different. Every team is different. It's interesting to look at it as a form of group improvisation, where everyone is contributing in the way that makes this particular project work.
"Group improvisation is a challenge. Aside from the weighty technical problem of collective coherent thinking, there is the very human, even social need for sympathy from all members to bend for the common result."
Group Improvisation requires individuals on a team to be…
Ben's Theory on Web Process
Create guidelines instead of rigid processes. "The amount of process required is inversely proportional to the skill, humility, and empathy of your team."
More details on Dissecting Design here: http://seesparkbox.com/foundry/dissecting_design
---
Luke Wroblewski
Mobile Growth
Mobile shopping in US
2011: 14%
2012: 30%
2013: 50%
Paypal mobile payments
2010: $750M
2011: $4B
2012: $14B
2013: $27B
Mobile revenue
Yelp: 40%
Facebook: 53%
Twitter: 75%
We've only had about 6 years to figure out mobile design, vs 30 years of figuring out PCs. We have lots to learn. And more importantly, lots to unlearn.
On the hamburger menu
Test showed that a button that reads "MENU" was selected 20% more than when a hamburger menu was used
Interesting Polar Mobile case study, where hiding content under a menu vs using a segmented control showed an instant and major drop off in usage as soon as they changed it
Measure measure measure
On the importance of good inputs
Airport wifi login – 23 steps on mobile to pay money to get online
Designers talked to Luke about how they cut it down to 19.
Luke's response – I have an idea that uses *4* inputs.
Hotel Tonight — Using a signature gesture to solve the baby booking the hotel room problem. So good.
Booking a hotel happens in 3 taps and a swipe, giving them a competitive advantage
On Startups
Release – As quick as you can
Refine – by observing real use
Repeat – design is never done
Idea: Preemptive customer service
They were watching the user logs, and when they saw bugs they fixed them before users complained, and then reached out to let them know they had fixed something. User feedback was 100% positive. Brilliant.
---
Jared Spool
Designing Designers
Job interview test
Present candidate with a messy sketch of a web form
A good designer cleans it up
A better designer simplifies
An even better ask why do we need this info
Side comment about unintentional design: What happens when you spend time working with everything in the system *except* the user's experience
The need for design talent is growing, massively. How do we staff it?
IBM is investing 100M to expand design business. 1000+ UX designers are going to IBM. This means all the big corporations are going to start hiring UX like crazy. How do we as the design community even staff that? Especially since today, all design unicorns are self taught.
How to become a design unicorn
<3
Train yourself
Practice your skills
Deconstruct as many designs as you can
Seek out feedback (and listen to it)
Teach others
It doesn't happen like this in school, though.
Schools have too many constraints
Out of date (3yr accreditation process)
There aren't enough schools to keep up with the new jobs in demand
Schools don't go deep enough
The semester / class based school system can't support the kind of learning designers need to do to develop their skills
Tying the education problem back to Unintentional Design. We focused so much on the system that we forgot what we were actually trying to do.
Changes to education system?
What if design school were more like Medical Education (combines theory and craft). This idea of pre-med, medical school, internships, residences, and finally fellowships.
Changes to our workplace?
We are the future managers of this next wave. What can we do?
Building a culture of learning
Integrating *practice* into our routines (critiques, sketching, what else?)
Apply our design skills to design learning
Jared is exploring this idea with The Center Centre — formerly known as the Unicorn Institute
---
Nate Schutta
JQuery Mobile Prototyping Workshop
"If a picture is worth a thousand words, how many meetings is a prototype worth?"
Useful links:
[Source: Planet Mozilla]